Nintendo switch is a home game console developed by Nintendo. On 3rd March 2017 it was released worldwide. This Nintendo switch works in three ways .
As a home game console, the main unit is inserted into a dock station and connect it to Television.
Another way you can use it as a table touchscreen display table computer after removing it from the dock.
You can use it as gaming console to play several people on standard tabletop mode.
It can easily change to big screen TV and portable gaming console. It's easy to carry with the wireless system.The Joy-Con controller is impressive and can play many people at one time when it is wireless.
It is a piece of hardware give extraordinary gaming experience, gamers love to buy at any cost.One thing you should do for Nintendo Switch first register it online and enjoy the changeable modes of Nintendo switch.
TV Mode:
You will be given one switch which is connected to a docking station. Which will allow you to play on TV screen. The two Joy-Con controllers with wireless system you can play from your side, or else you can attach it to the console.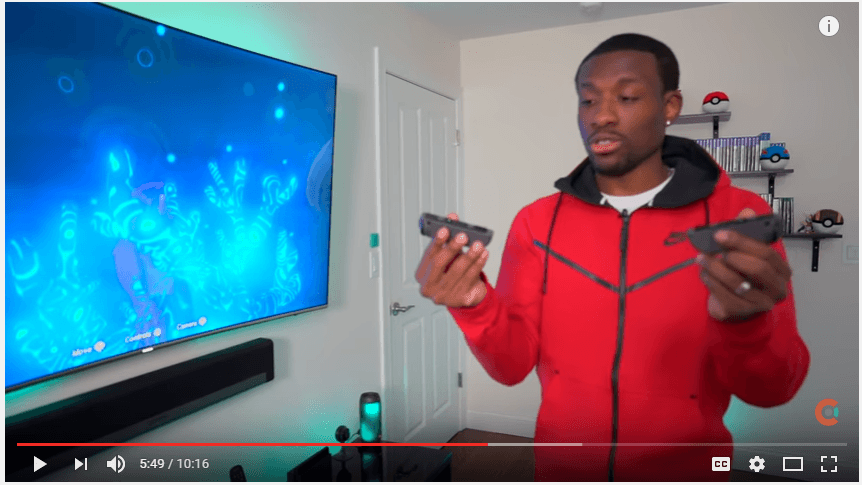 Tabletop Mode:
In Tabletop mode, you can put a switch on kickstand on a flat surface, remove the Joy controllers from console you play enjoy multiplayer game.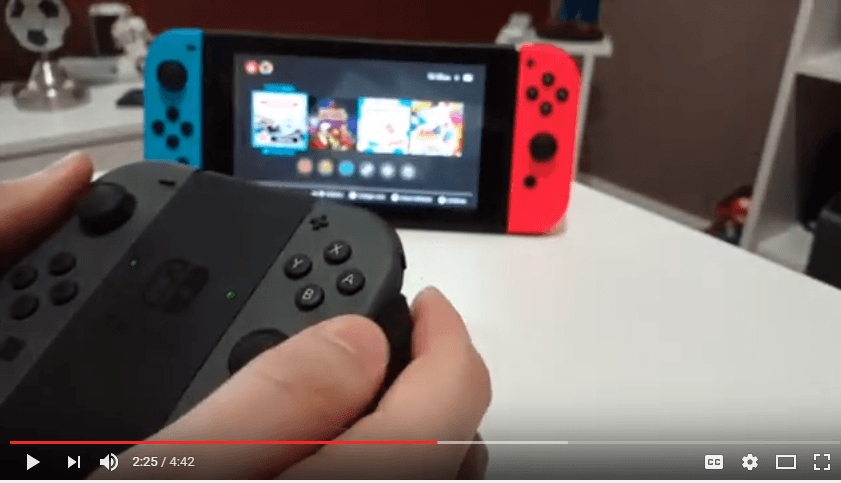 Handheld mode:
The LED screen allows to play the game from outside of the home. You can remove switch from a docking station and joy controllers are attached directly to the screen to get LED play experience.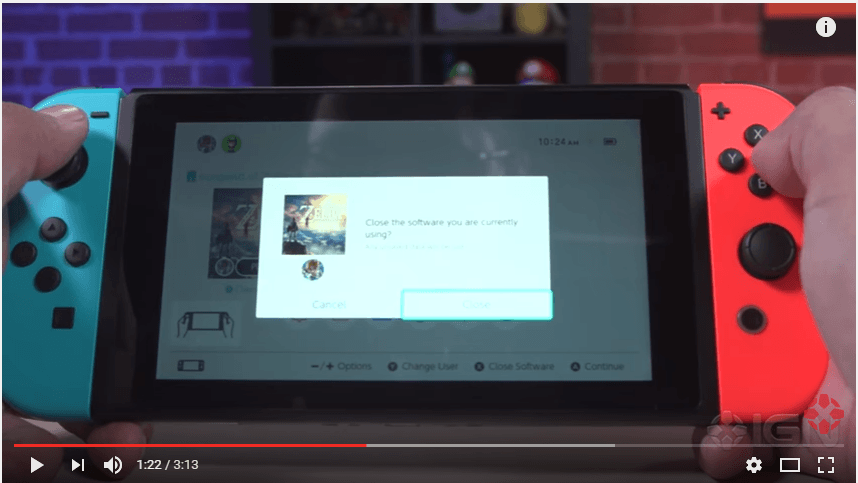 How To Watch YouTube On Nintendo Switch:
You can browse any of website like Facebook, YouTube, Twitter by using Nintendo switch.
All the stuff you need is a Windows Based PC, fiddler proxy server.
The First thing you need to setup a proxy using Fiddler. The Fiddler is a web debugging Proxy Server for any PC.
Once you are done with Proxy setup, Go to the System Setting choose an option Internet.
On the Internet, go the Internet settings, and Connect to the internet.
Make sure that Your Computer and Proxy Server both running on the same network.
Next just open the YouTube type any of the video which you like to check the excellent quality of the video.
It allows up to 720px not designed for more than 720P.
You Can browse anything on YouTube and play games on online.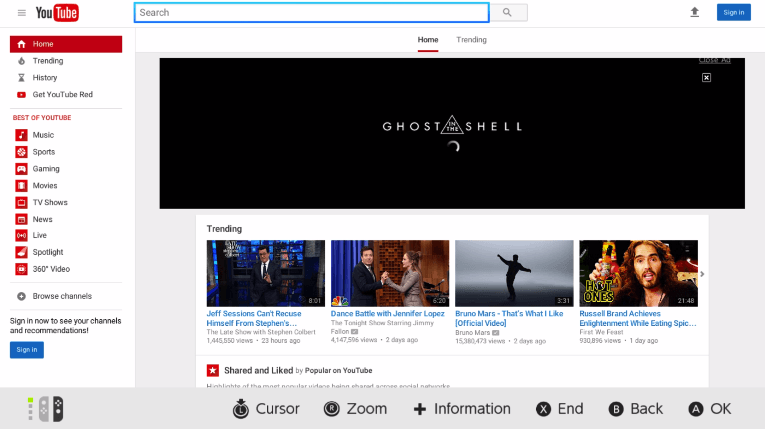 Process 1:
To watch YouTube on your Nintendo Switch, there are a few things you will need. One of the most important is an internet connection. Open up the eShop, search for "YouTube," and download the app.
Open up the app to see how it works. You can search YouTube or even go to specific channels. Choose the you want to watch click on play! Have fun watching videos on your Switch!
Process 2:
To do what you want to do, you will need two things. Nintendo Switch Online and the YouTube TV app from Google Play Store for Android or Apple's App Store for iPhones or iPads.
Once those are downloaded, all that needs to be done is open up the YouTube TV app, press "sign in with your Google account," and then use that same account on the Nintendo Switch Online website.
It sounds like this might not work very well because what we're dealing with here is comparing apples against oranges – considering how different these devices are in terms of functionality and their operating system. I can say that some people manage it, but it's not an easy process.
Process 3:
The Nintendo Switch has built-in functionality to play YouTube videos. With the appropriate app, you can watch any YouTube video on your device at home by connecting to your home's Wi-Fi network.
The user interface of the Nintendo Switch is UX design genius. Pressing Y allows you to press up or down arrows for navigation and then hit the X or A button to choose an option that pops up on the screen after scrolling across the options listed beneath the video window.
To go back, just hold Y again and scroll through different screens until one looks like your UX destination choice!
Without A Keyboard:
The Nintendo Switch doesn't come with a keyboard, and there is no on-screen keyboard option available.
Playing on the mobile screen, you'll need to use the virtual on-screen keyboard that pops up when you tap in text.
You can also set your console only to allow password logins, which will mean logging in with your account username and password.
Another workaround is to connect a mouse or other Bluetooth device if one is plugged into your console's USB port.
This way, you can navigate Safari, so its microphone pop-up window completes the login process for you at Nintendo's website or app using "Hey Siri."
Conclusion:
Nintendo Switch is a powerful gaming console that you can use it as for Home TV , for multiplayer gaming console. Here we have given a guide to how to watch YouTube on Nintendo Switch. Just try this if you have this gaming console..