Connected TV advertising in a short form called as CTV. Connected Tv can be accessed through television that is connected to the internet and can access through traditional cable TV. OTT Streaming services, internet browsing data, and internet apps can be streamed through the Connected TV.
What is Connected TV Advertising?
Connected TV advertisements are re-bought programmatically. Once the buying, selling process done, these CTV ads actively display on streaming platforms. It includes any televisions, smart devices such as computers, tablets, and mobiles.
Best Connected TV Advertising Software's in 2022:
Connected TV Advertising Platform: Smart TV
Smart TV manufacturers have a unique advantage and giving them a window into the linear TV world alongside OTT ecosystems. Smart TV's has many built-in apps that are connected to the internet, and you can choose any Smart TV package. The smart TV's only need remote accesses and has an extensive library of apps.
Smart TV costs less when compared to other android TVs with multiple built-in apps. Smart TVs offer an unlimited feature to brands and advertisers.
Connected TV Advertising Platform: Apple TV
Apple has made a global push into the original TV with the launch of its ad-free streaming service. With the Apple TV application, you can easily subscribe to the channels whatever you want without downloading any other third-party apps.
Watch the content included with your subscription rights through the Apple TV app. You can watch the streaming content quickly with the help of Apple TV stick and best-connected television ads.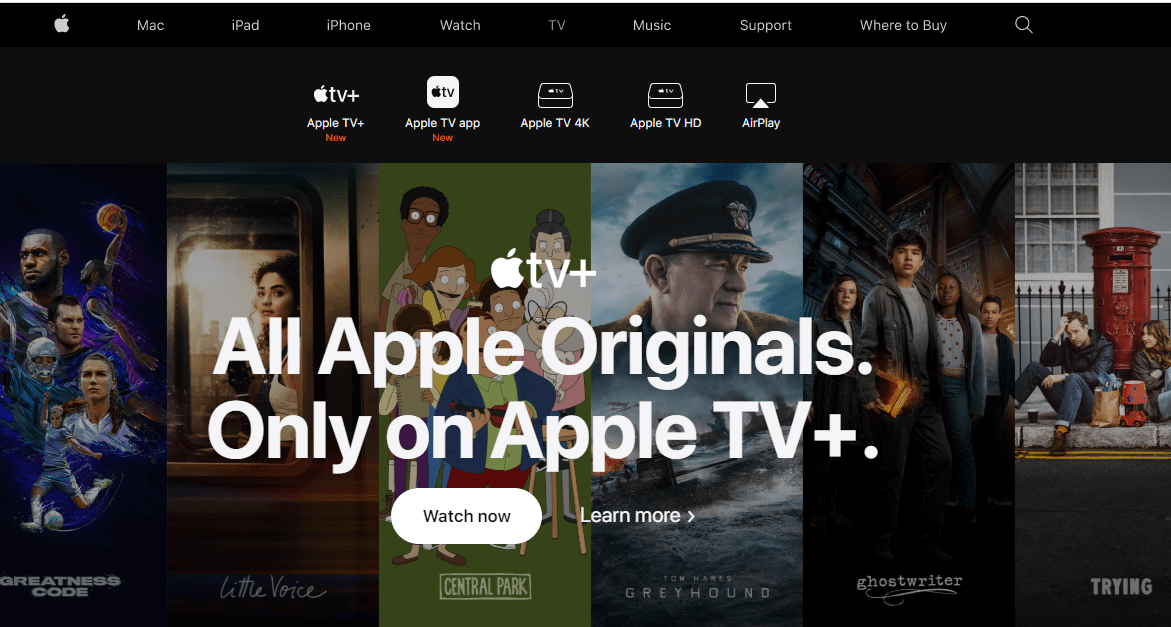 Connected TV Advertising Platform: Amazon Fire
Amazon Fire TV device downloads the app to control your traditional television from the Amazon Fire tablet. It offers playback controls and navigation for a voice search functionality, better keyboard, and quick access to the apps.
These apps run both for the android and iOS devices. OTT video ads stream through gaming consoles, cable boxes, and other connected TV devices. OTT video inventory bridges the gap between modern digital media and traditional television advertisers to apply programmatic targeting through streaming media.
Connected TV Advertising Platform: Roku
Roku offers the best features to the Connected TV advertisers, and the OneViewTM ad includes multiple advanced features. Cross devises identity, Instant OTT forecast, In-flight attribution, proprietary audience, and it offers the best result.
Roku has launched an updated advertising platform that enhances the flexibility of the OTT market. It recently announced a new shopper data program to make CTV ads more measurable and precise for CPG marketers.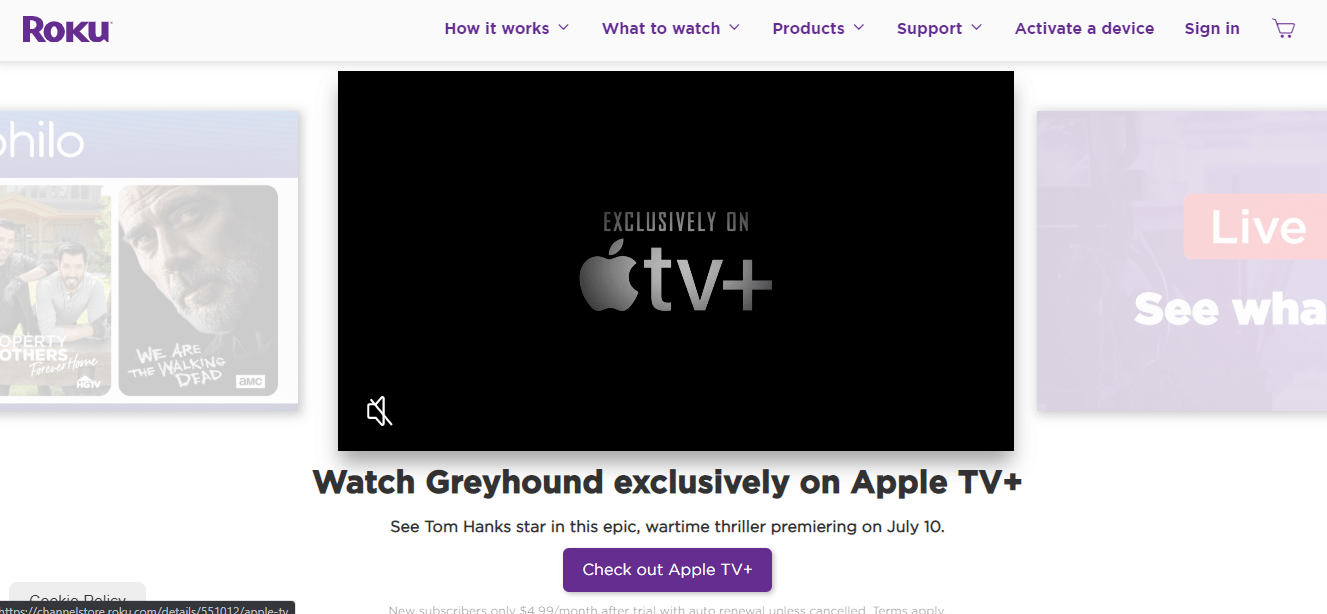 Connected TV Advertising Platform: Amazon Fire Stick
Amazon says that Amazon Fire Stick adds tons of thousands of TV channels to you. The Amazon Fire TV is not brand new, but it offers additional major streaming TV resources that bring new functionality to the users.
Amazon owns IMDb TV that supports ads for the video-on-demand service. As per eMarketers, Amazon's growing video inventory could see, and it has become the dominant player in ad-supported video.
Connected TV Advertising Platform: TubeMogul (A Part of Adobe Advertising Cloud)
TubeMogul's software allows the agencies and brands to plan, run, and optimize their ads effectively. It gives access to the brands to the paid ad inventory through RTB process. Brands import programmatic reserves inventory into the software.
You can run the programmatic ads on different native, display, connected tv, and mobile video via this platform. These programmatic TV buying process can be used to access the inventory through traditional media buying.
Connected TV Advertising Platform: Simpli.fi
It is one of the localized programmatic platforms that allows advertisers to buy the ad inventory on various RTB ad exchange platforms. Simpli.fi has primarily developed on SSP, DSP, DMP, and data technologies. This suite has provided over 60 built-in report templates that allow you to generate schedule customized reports.
Building audiences through this platform has different criteria such as intent-based search, device type, operating system, browser, geography, etc. CRM data can enhance the audience targeting, and it can further be optimized on contextual keywords, IP data.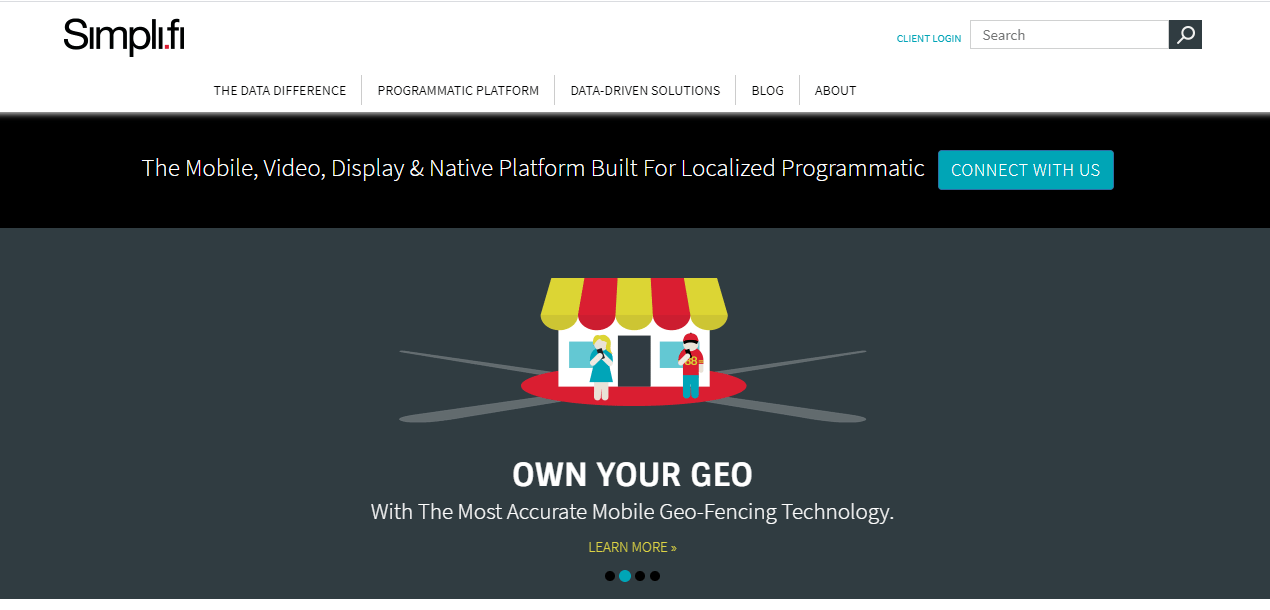 Connected TV Advertising Platform: MediaMath
MediaMath is an ultimate programmatic marketing platform it enables advertisers with end-to-end campaign management. It helps marketers to integrate third-party apps, integrating data sets. Advertisers can connect to their most valuable audience with MediaMath audience features.
The Dynamic Creative features and Creative Management enable marketers to deliver a consistent streaming experience through all mediums. It includes predictive modeling to optimize their ad campaigns.
Connected TV Advertising Platform: PubMatic
PubMatic offers the best solutions for both publishers and brands. Advertisers can easily access high-quality campaign management through this PubMatic marketplace. The media buyer console helps the advertisers manage and plan direct programmatic campaigns across different channels.
It offers a free program to refunds a credit amount in case an ad fraud is detected. Advertisers can use track the real-time analytics to optimize the campaigns so that publishers can get the highest yield on each impression.
Connected TV Advertising Platform: Moblyft
One of the best-connected TV advertising platforms for advertisers and brands. It offers the most innovative solutions to the brands through mobile advertising. It is the best world's most influential brands get from the ads.
MobLyft is best to build a mobile serving advertisement platform. MobLyft. It allows advertisers to promote their products/services via Mobile Web Products and the App Developers to monetize their apps.
Connected TV Advertising Platform: GroundTruth
GroundTech is the most widely used target-based advertising platform with trusted and verified locations. Ad targeting becomes easier only with mobile-based advertising. GroundTruth is the Global Leader in the location-based targeting that allows and identify your consumers based on their geographical address.
Connected TV Advertising Platform: Centro
Centro is the leader for the new generation of digital advertising that unlocks the most innovative and comprehensive digital media platform. Centro introduced its Artificial Intelligence video ad descriptions.
It offers the best support to get more visibility on data and also create more targeted campaigns based on your data with highly targeted ads.
Connected TV Advertising Platform: Samba TV Audience Platform
Samba TV digital TV platform and TV Media Strategies are best for the World's Largest Advertisers. Samba TV is the leader in global TV analytics that help a cross-device advertising planning tool for Connected and digital TV ad campaigns.
These TV commercials can exposure the data and spanning more than 48,000 advertisers. Samba TV is a video analytics company mainly focused on the next-generation TV experience powered by real-time analytics.
Connected TV Advertising Platform: PlayStation
Over thousands of TV ad campaigns are displayed for PlayStation. PlayStation offers the most exciting features that are generated, designed primly for entertainment channels.
PlayStation is best for streaming the gaming content and offers the best features to the advertisers to get more revenue. Brands can be highly beneficial with the PlayStation.
Connected TV Advertising Platform: Xbox
Xbox marketing strategy helps the brands and companies to achieve their business goals & objectives. It uses different frameworks to define the company's strategies. The advertising and promotional strategy vary from others.
Most of the promotion on Xbox can be done through the websites so that Global player can easily access. It provides unique games when compared to its competitors boosting its popularity.
Connected TV Advertising Platform: SmartyAds
Smarty Ads offers the advanced full-stack programmatic advertising ecosystem to the app developers, agencies, brands, and publishers. It includes a Supply-Side Platform (SSP), Demand-Side Platform (DSP), ad exchanges, and Data Management Platform (DMP). This smart TV offers a white-label solution that product on Top.
It enables the advertisers to run the display ads, native advertising campaigns, and in-app video campaigns multiple devices. It offers robust features such as robust analytics, rich targeting capabilities, campaign management, and ad creation tools.
Conclusion:
As the Connected TV ad inventory increases, most of the marketers will look at the ways to include in their digital advertising strategies. Take a look at these Connected TV advertising software to enhance the companies productivity and ROI.