video advertising has become an essential part of every business's marketing toolkit. Generally, the cheapest way to publish ads for your marketing strategy is in the form of social media ads and classified ads. Video advertising spots on search engines, televisions, and OTT depend on the popularity and choosing the time slot in which they appear. Market size and commercials length also two factors that rely on the Video Ad Campaigns.
Facebook is one of the best social media platforms representing low-cost video ad campaigns for small businesses. It's a challenge for Small businesses to have a low marketing budget to promote their business. However, there are plenty of ways for brands and companies to market their services to customers without spending too much money.
Key Elements to Creating Engaging Video Ads that Converts:
Focus on excellent stories, not sales:
Before you work on social media ads, you have to pay some rent space within a popular media channel. But, with the great stories, people will easily connect to the brands.
Think about your Goals:
Before you start creating the video ads, first, you must think about your business goals and what you are hoping for. Driving engagement to websites, registrations, sales and conversation, app downloads, etc., are few goals that may vary on every business.
Work on more videos for better Conversions:
under 15 seconds, videos are an excellent choice for social media video ad campaigns. Create an eye-catching design that can deliver a strong call to action.
Be Smart while choosing Ad Types:
Choose the best type of ads that you would like to promote your business. Preroll ads, mid-roll ads, google ads, social media ads, etc.
Keep the long-term picture in mind:
It's easy to get caught in short-term video marketing campaign goals that involve conversions where your services can sell through a campaign page or referred your website.
Ad Network recommended video specifications:
Facebook Video Ad Specifications:
There are over 5 million advertisers still working on the Facebook ads, and a little bit tricky to maintain the specifications. Each type is different; let's get into it. Here are the few In-Feed Video Ads Guidelines to know for working on video ad campaigns.
In-Feed Video Ads:
The highest resolutions are recommended to upload the video ads.
1080 x 1080 is the recommended video resolution
240 minutes is the maximum length of the video.
4GB video file size, 9:16 to 16:9, is the recommended aspect ratio
.MP4 and. MOV are the two possible video ads formats
125 characters for txt limitation.
30 characters are allowed in the Link description.
Title Tag must have 40 characters.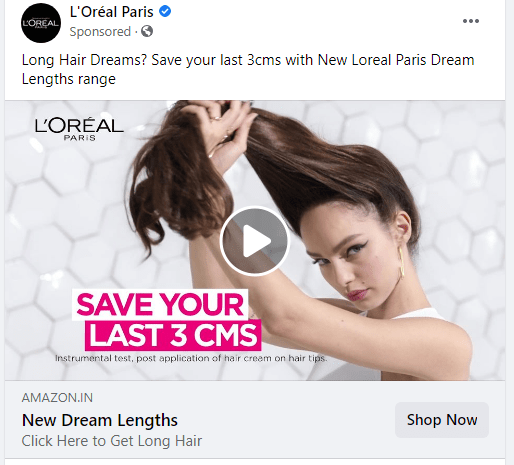 Carousel Video Ads:
video resolution: 1080 x 1080.
Aspect ratio: 1:1.
Max video file size:4 GB.
video formats: .MP4 ,.MOV.
Video duration range in between is 1 second to 240 minutes.
30fps is Video max frames
Collection Video Ads (Mobile):
1080×1080 is recommended video resolution.
1:1 is for the Square aspect ratio
4GB is Max video file size.
Allowed video formats are .MP4 and. MOV.
120 minutes are the max Video length
Video max frames 30 fps.
125 characters are primarily tested format
Title text limits to 40 characters.
Required Landing page URL
Video Guidelines for Standard YouTube Video Ads:
Recommended dimensions: 640 x 360 (360p),854 x 480 (480p),426 x 240 (240p),,1280 x 720 (720p), 2560 x 1440 (1440p) ,1920 x 1080 (1080p), and 3840 x 2160 (2160p).
426 x 240 is the Minimum dimensions
6 seconds is the Bumper ads video length
3840 x 2160 is the maximum video dimensions
Mid-roll video ads minimum length set to 30 seconds.
16:9 is the standard Aspect ratio, and 4:3 is for auto adds
15 or 20 seconds is the Non-skippable video ads max length
.MOV, .MPEG4, MP4, AVI, WMV, MPEG PS, FLV, 3GPP, and WebM. are the different types of video file formats
128GB is the Max file size
6 minutes is the max length of Skippable video
Video Guidelines for LinkedIn Video ads:
640 x 360, 1920 x 1080 are the minimum and maximum landscape of video
16:9,1:1, 9:16 are the Landscape, Square, and Vertical aspect ratios
For Square videos, the Minimum is 360 x 360, and the maximum is 1920 x 1920.
For Vertical video, the Minimum is 360 x 640, and the maximum is 1080 x 1920.
200 MB is the maximum file size
30fps is the Frame rate, and it must be less also
.MP4 is only the accepted video format
As per the LinkedIn video guidelines, Max's Video length is 30 minutes and around 15 seconds is for ads.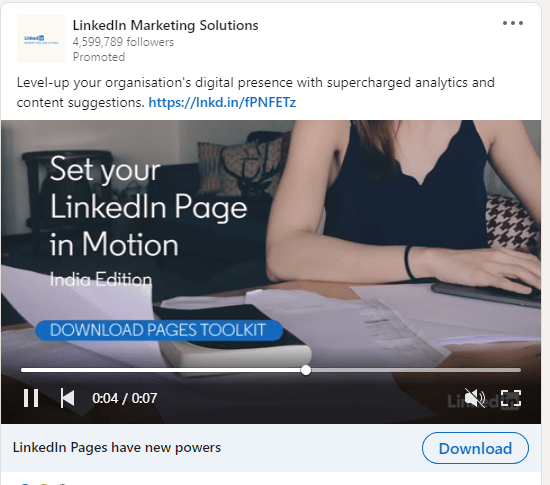 Using an editor for Video Ad Campaigns:
Some online software platforms make your video ads creation straightforward, easy to edit text and drop in your logo. It takes just five minutes to create the best-looking video ads. There are several benefits to using video editors for video ad campaigns.
Video editors save your time for creative processes.
Get started with Zero investment and best suits for low-budget advertising.
You can release continuously good video content for better conversions.
Add some fun with the help of color and Texts.
Use predefined templates for quick creation of ads
Introduce Custom Thumbnail with Human Face:
The video thumbnail is a key factor that makes your video stand out to get views and conversions. A captivating attention thumbnail will increase the video view ratio, and smile emojis are a great choice for your thumbnail images. A top-quality custom video ad thumbnail is what will make your video content stand out from the competition. Things to consider while creating an excellent video thumbnail are,
Image resolution matters a lot and keeps the size under 2MB.
Make sure to use vibrant colors and Text for your thumbnail banners.
Select the right picture that needs to be something memorable.
Apply the rule of thirds while creating the thumbnail image.
Conclusion:
Many people share their content with the family and friends with their posts. Facebook may allow businesses to put a small amount of effort and results in good conventions. By focusing on a few simple design tips and strategies, you can create low-cost video ad campaigns that represent your business and its services, drive real-time sales and capture people's attention.