COVID-19 has sure-shot taught this way to stay up at home while keeping our services going. May it be the education sector, fitness, professional online coaching classes, or any pieces of training, going virtual has become the new adaptation. Well, at a brighter note, these eLearning Video Platforms are generating higher revenue than practical real-time education.
Why is it so? This can be explained with a small example. If you are a yoga teacher and wish to hold classes for eager learners, then practically, you can just cater to an ordered number of candidates and hold the class once or twice.
However, the same teaching, if recorded and made viral, then there will be millions of eyes viewing it every second, while the effort that you put in is only for once. The same video is watched as many times as desired by ardent viewers, and thereby, the source becomes a constant revenue earner in time. Considering the bountiful benefits, e-learning is predicted to grow to $325.10 billion by 2025.
eLearning Video Platform
Watching videos and learning at their own pace is something that the young generation of today prefer. Most educative videos, which are prevalent on the internet, cater to specific topics and ideas across subjects, and are better explanatory than the teachings in brick and mortar classrooms.
An educator tries his level best to impart knowledge to every individual present in the class. Still, we have seen that it's always not possible to suit individual differential needs.
When the same topic of whatever concern is recorded as a video, then people have the option to play it, again and again, to understand well. The latter also has the chance to subscribe or register to a particular source, if interested.
The learning process is comfortable and adjusted to the watcher's schedule. Here are a few mentionable benefits that accrue to the online education model through videos:
Since there is no restraint in the number of times, and one watches the video, comprehension, and retention of facts and figures is much better.
There are different modes or models of learning through several kinds of videos, so learning becomes adaptive and exciting.
One can choose through learning preferences.
A lot of online support is extended towards students on complex topics. The explanation is made lucid with instances and images.
Distant learning and digital literacy are highly promoted through e-learning or educational videos.
Best Platforms for video hosting for online courses
There are several favorable platforms for hosting online courses; some of them are:
Panopto:
Businesses and Universities extensively employ this video platform. Panopto upholds its image as a one-stop solution for managing, live streaming, recording, and sharing video content.
Any user has to obtain a license, and according to that price is quoted. The minimum number of users, however, should be 500. Panopto, however, is quite a complex platform to understand and use. Also, it offers limited security options.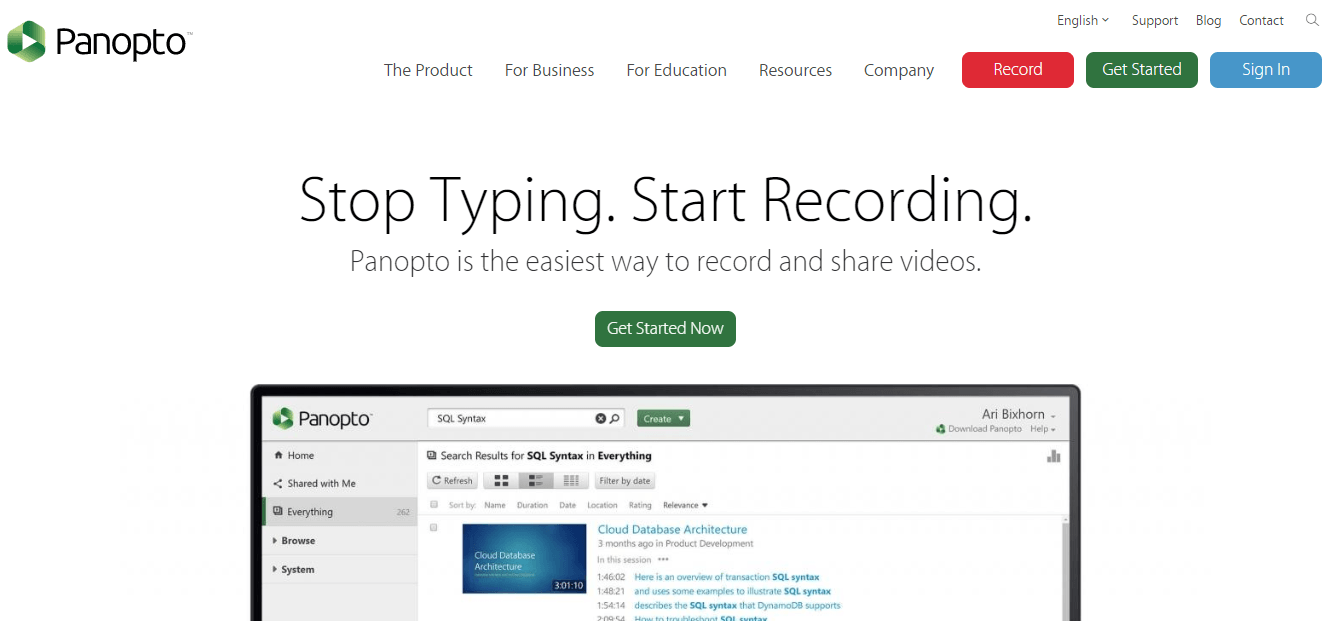 Vimeo:
This is another robust video hosting platform, which focuses on creativity rather than the core content like education or e-learning market. Vimeo, like Panopto, also offers limited security options.
The former even restrict API to custom users. Pricewise also, vendors find this platform overbearing and inaccessible. For example, API access, Large scale live streaming, premium support, and high volume storage all come at high-cost features, including subscription monetization.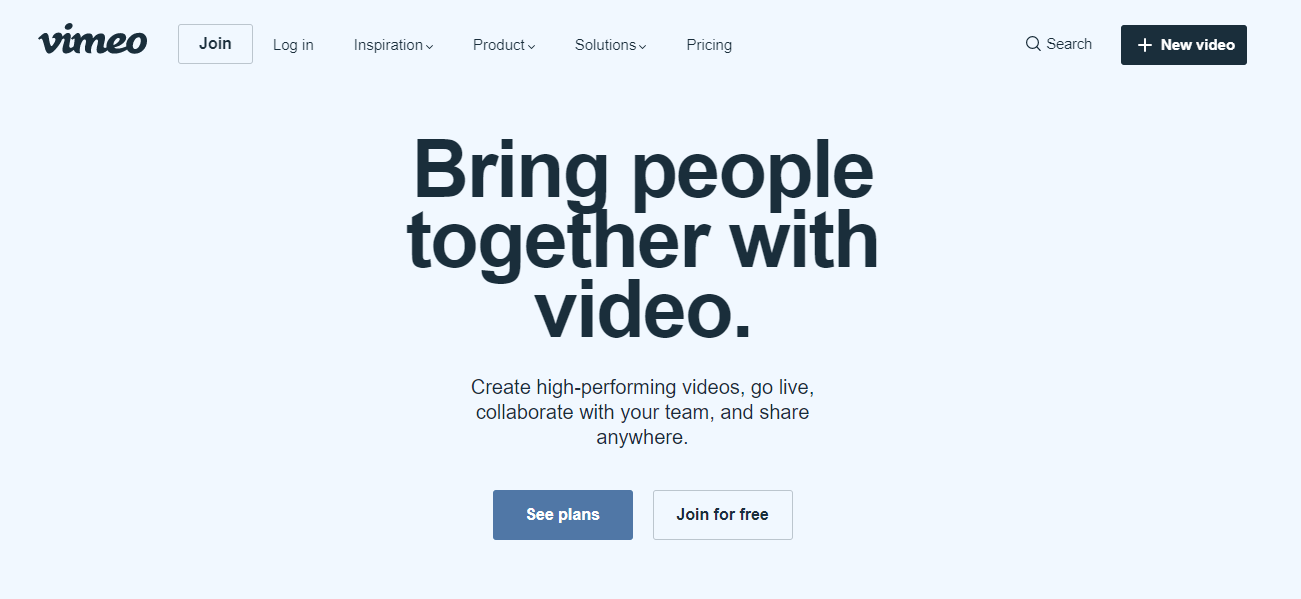 Kaltura:
Kaltura platform is complex and multi-featured, designed for customization. The Kaltura customer base includes large enterprise businesses, media companies, and Universities.
However, this platform has two significant drawbacks. First, its complex built makes it difficult to use, and second, Kaltura's tech support options aren't too great.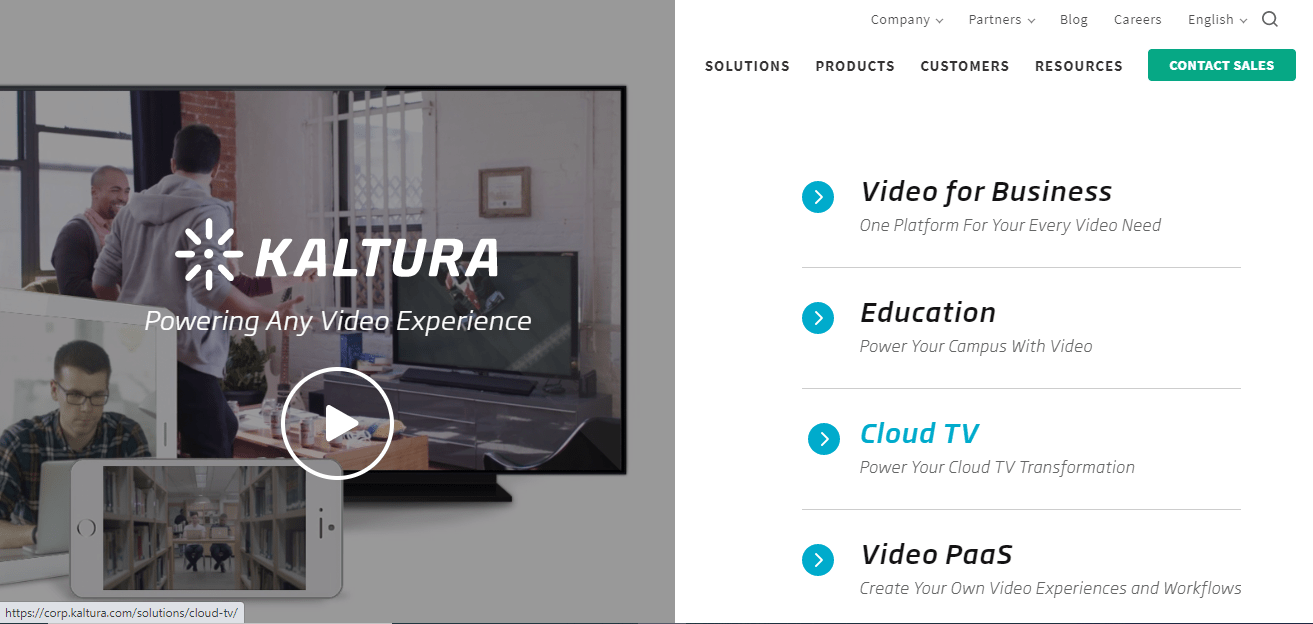 Vzaar:
This is an advanced video raising platform. That's because its users widely favor Vzaar for its features and pricing aspect. This video hosting platform surprisingly offers a 10 days free trial so that the user can test it to his or her satisfaction.
Additionally, Vzaar comes with Dacast's live streaming solution. This is an ideal feature for publishers seeking advanced video hosting features. Users, who are already streaming through Dacast's live, can contact the same 24*7 for special pricing options. Now, how great is that!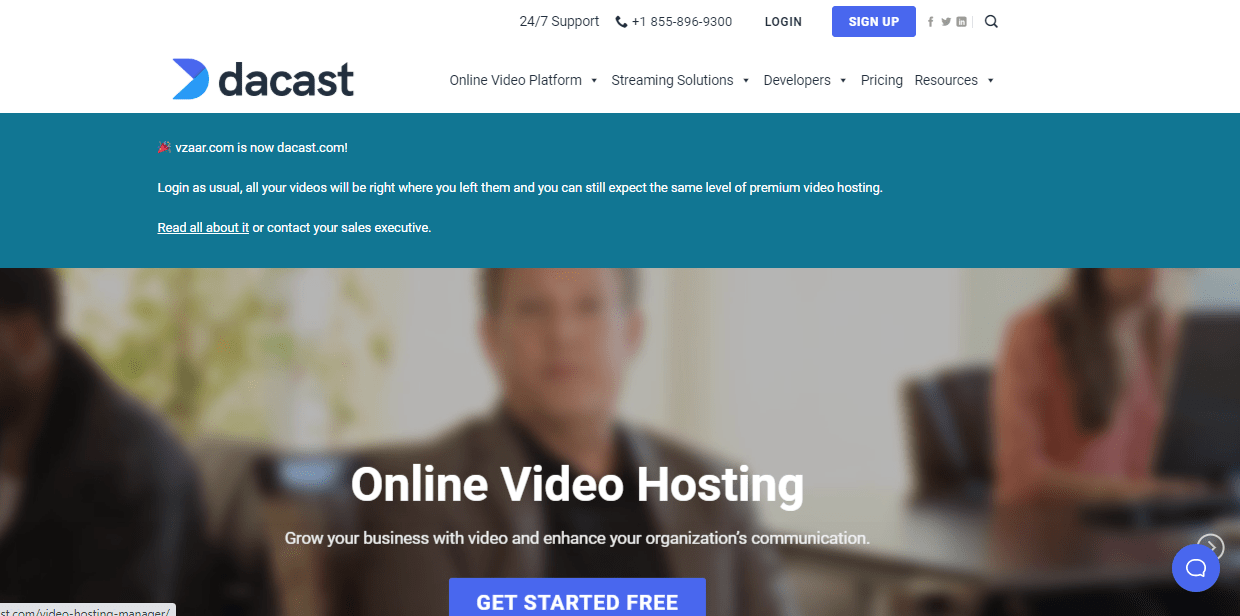 Open Source Video Platforms
As a new user, if you are fishing for an open-source option in video streaming, then you would land up nowhere. That's because there's nothing called open source here in the e-commerce platform. All the platforms work individually and are commercialized. For example, viable and friendlier options are YouTube and Vimeo. They allow the user to create their channel, upload unlimited videos, and engage followers with unique media that works best for the company. Here, target demography might take some time though it's not impossible.
eLearning Video tools
eLearning Video materials are flexible, sometimes interchangeable like audio, video, text notes, PDFs, Spreadsheets, Presentations, Animation, Gamified quizzes, assessment exams, etc.
These files can be accessed anywhere from any digitally fortified device like desktop computers, Smartphones, Tablets, and so on. These digital online courses can be sanctified standing alone or can be interwoven into a huge corporate bench work within Learning Management Systems (LMS).
These tools are abundantly available, so you can widely choose through the repertoire to create and record your online production to the best! The need to learn about these e-learning tools becomes evident here.
eLearning Video Platform Trends
The online video platforms are subjected to changes now and then for the constant enhancement of both user and customer experiences.
The e-learning platforms have increasingly become inclusive and collaborative in approaches, and the current digital education relies heavily on AR/VR and gamification for grabbing and holding customer interest.
Here are a few unexpected developments in e-learning:
Video learning has become more adaptive and social in their approach.
Incorporation of artificial intelligence, microlearning, gamification, and mobile learning has added on the features arousing customer interest and engagement.
The virtual technologies have augmented in a manner that the bridge between imagination and reality has been created.
eLearning Video Stats
The human brain processes almost photo 60,000 times faster than text. It has also been established that 90% of the information transmitted to the brain is through visuals.
So, it's needless to share here that videos make a greater impact on the human brain than audio or any other kind of media format. Presently, due to the realization of the same,
E-learning has become the second most important training method within the corporate.
The fact is that e-learning was coined in the year 1998 and now the sojourn stands at 18 years.
Statistics say that e-learning has led to knowledge retention by 25% to 60 % in organizations.
Financially, big business houses save up to 50% till 70% when they replace physical instructor-based training with videos (IOMA 2002)
Conclusion
Being a conscious business owner, if you are still jittery about taking your processes online via e-learning, then you are losing out on a lot, in terms of profitability greatly. Though creating engaging video content while not compromising on the salient message of the company, takes a lot of skill and mental energy. Yet, once you have set the sail, no winds can block your way except paving the path beautifully forward.