The world of streaming has increased in popularity, as well as more competitors are entering the Game Live Streaming market. Online Gaming is becoming number one in viewable content on the internet. A relatively new addition to the gaming industry, Live game streaming services give access to remote players and offer ultimate services. Here are the top 50 Best Live Game Streaming Platforms for Online Gamers that we selected.
50 Best Live Game Streaming Platforms for Online Gamers
YouTube Gaming:
YouTube video platform is a dominating Video Live game streaming platform that enables content creators to generate good revenue. This allows streamers to target the audience and giving commentary on streamed video games.
Hitbox:
Hitbox offers appreciable streaming options with quite a simple and attractive interface. The gamer just needs to have a high-performance computer to Game live stream videos using HitBox and can use external devices for recording
Twitch:
Twitch Live streaming platform has a bigger audience and excellent monetization options. It is more partnerships with games and an intuitive user interface.
InstaGib TV:
InstaGib is a premium Game Live streaming platform, and gamers can access this platform, and gamers can record their videos with premium quality. InstaGib TV is helpful and convenient for game streamers striving to establish their base as quality game content producers.
Azubu:
Azubu offers well organized Live game streams with good content quality. The primary focus of Azubu is on eSports activity.
BigoLive:
BigoLive tools can be easily found over Google Play, Mac, and Android APKs. It can assists users in fast streaming on popular social media networks and also offers distinct broadcasting options for games.
Gosu gamers:
Gosu gamers platform is incredibly tied up with the eSports activities. All age types of broadcasters can access this platform. It offers good engagement between the users and your streaming business grow with ease.
Dlive:
Dlive Live game streaming platform is all about ease in getting started for Gamers and the provision of getting rewards. It supports creativity in the content and good at saving time while producing gaming content.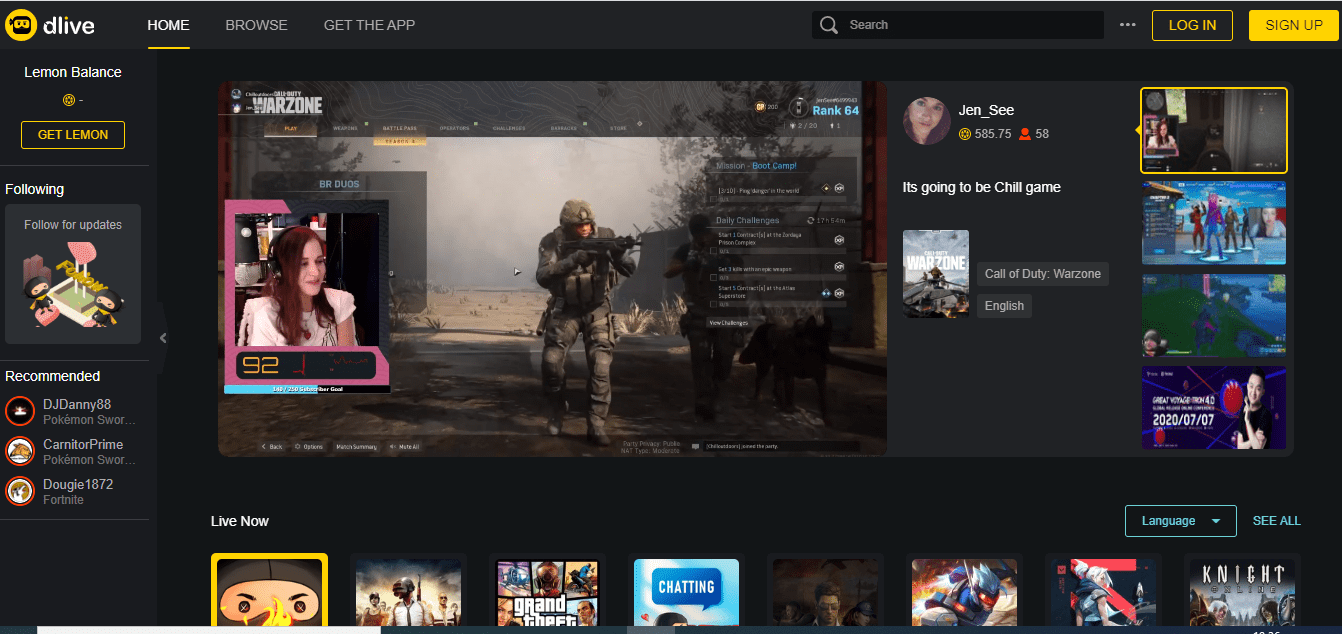 Disco Melee:
Disco Melee comes with an impressive layout and user interface. It offers great Live gaming content to the viewers. Streamer's showcase, Social showcase, and Viewer's showcase are the three different types of screen showcases in Disco Melee.
XSplit Broadcaster:
XSplit Broadcaster is free to use for Game Live streaming. Revolutionary audio and video streaming site for the Game live streaming.
Gameshow:
An excellent Game live streaming platform and game casting platform for online gamers. It has a great collection of game videos for gamers.
Open Broadcast Software:
OBS is one of the best Live Game streaming platforms for online gamers. Open Broadcast Software A free and open-source platform for the streaming.
Beam:
Beam game streaming platform works perfectly on Chromecast, Apple TV, iOS, and Android platforms. Everything is well organized, and it supports video recording with 4K abilities at a frame rate of 60fps.
Afreeca:
Afreeca users can able to find everything much easier on its well-managed platform. Viewers can easily find the famous broadcast on this platform. Gamers can save Favorite videos in the archive list.
Xbox Live:
Xbox Live is one of the online multiplayer gaming and digital media delivery platform for online gamers. It offers a huge collection of Videos for premium subscribers.
Xbox one Games:
Xbox one Games is an award-winning exclusive video game for all new franchises, favorite blockbuster. The best platform for Multiplayer gaming is better than ever
MobCrush:
It is all gamers to live stream your mobile games live streaming! Mob crush app offers the best live streaming for online players.
Dailymotion Games:
Dailymotion is one of the best video streaming platforms to Live stream the Games. It allows gamers to watch and create videos in various ways like to Live stream and pre-recorded.
Mixer:
Mixer provides Instant streaming technology with more effective support and moderation. It also offers other services like Xbox integration, Split-screen streaming with up to 3 friends, chat to interact with your game.
Project xCloud:
Project xCloud is currently available for free for Game Live Streaming. It is a cloud gaming service offered by Microsoft that allows you to stream Xbox games right to your devices.
Shadow:
Shadow is a game streaming service that provides direct access to the titles you want to play from PC. Shadow is now launching a new interface specially designed for smartphones and TVs.
Mirrativ:
Mirrativ is a cool Game Live streaming platform for streaming yourself when you use Android apps. It is an entirely mobile live streaming app for online gamers.
Facebook Gaming:
Facebook streamers with powerful tools to help them build audiences and make money. Facebook supports personalized help from as well as the option to stream in 1080p at 60 FPS.
Smashcast:
Smashcast is a Game live streaming platform that materialized and merger of Azubu and Hitbox gaming platforms. It is the global leader in live Game broadcast for competitive gaming.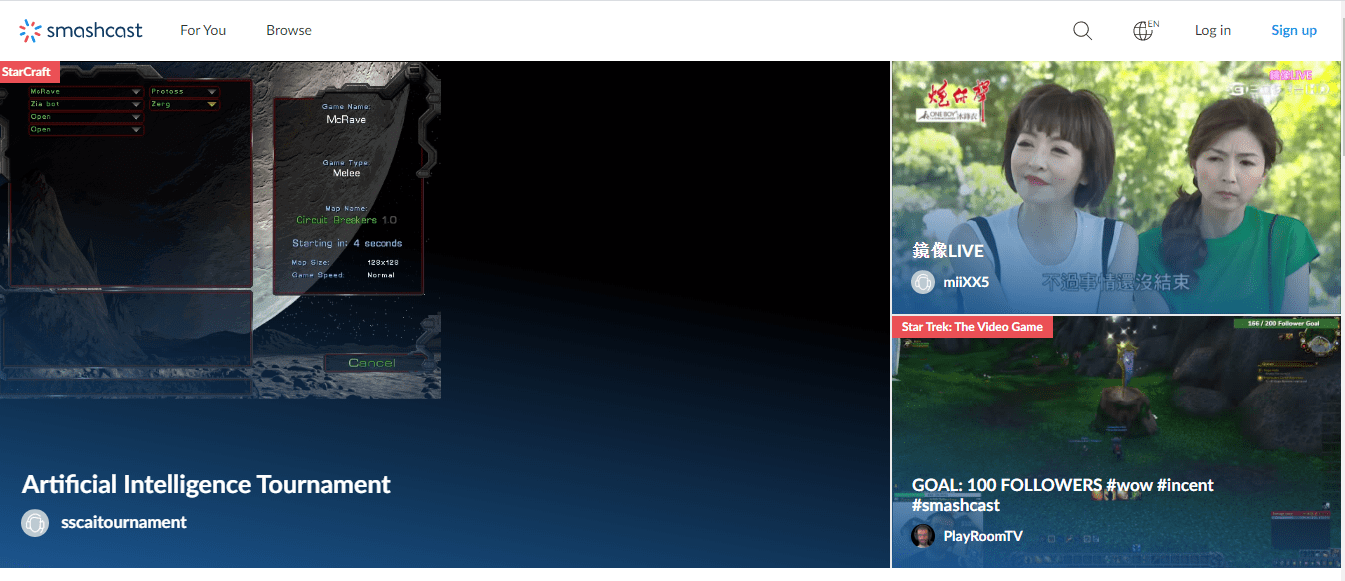 MLG:
A Major League Gaming platform that offers the best esports streamer live sports content and live video streaming platform for gamers. The fastest-growing Live Game streaming platform.
Sliver.Tv:
It is a Virtual Reality platform for viewing Gaming content.It uses multiple virtual camera arrays in recording video games in 360 degrees for non-VR supported games.
ImbaTV:
ImbaTV is Live broadcaster of online gaming content and events to the gaming community. It has enormous gamers, a community for gamers to make the discussion about the games.
Reho TV:
The best Online Live video streaming platform for the gamers that enables users to Game Live stream, watch, and comment on their favorite games. Users can easily search for favorite players and streamers.
Huya:
It is a live game streaming platform provides a broadcasting software to capture and stream the playthrough during the online gameplay. Viewers and followers can live streaming and watch with the option of purchasing various virtual games.
Ustream:
Ustream is the top eSports Live video streaming platform that offers excellent gaming content to the Gamers. It also provides incredible video hosting services to gamers.
Douyu TV:
It is an online game live streaming platform for viewing the e-sports. Users can easily understand and can discover the games based on the genre and title of its platform.
PlayStation Now (PS4, PC):
With this PlayStation, gamers can play a wide variety of exclusive PlayStation games from your Play stations and PC. Best game Live streaming platform for online gamers.
GeForce Now:
GeForce Now is an ultimate Live game streaming platform for the significant gaming community. GeForce has a cloud-based processor that allows Live stream gamers to run the game on any device.
Jump:
Jump offers a latency-free game live streaming services that gamers can expect from a game fully installed on your device. If your gaming is on Linux PC, a Windows PC, or Mac, gamers can play the service's library of games.
Google Stadia:
Google Stadia is also one of the most trending Live Game streaming platforms, which is still in beta version. Google Stadia offers the most impressive features that are integrated with Google Assistant.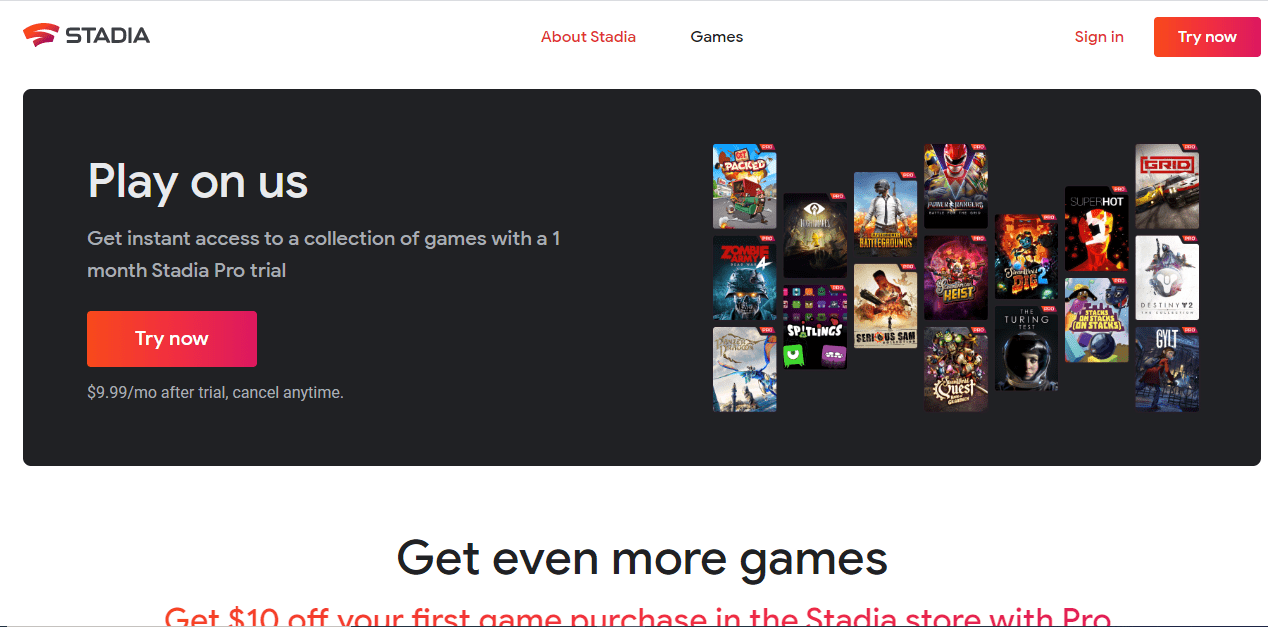 Xbox Game Pass:
Xbox Game Pass is mainly for the Xbox One and for the PC users. Xbox Game Pass has its perhaps on the best library of free games of any service their list. Only Xbox can only Play Anywhere games and available on PC through Xbox Game Pass.
Project xCloud:
It allows users to game live stream games specially made for PC or Xbox one according to the device of choice of gamers. This platform supports cross-platform cloud data services.
Dacast:
Dacast is the leading live streaming video platform for any Organization and sports live streaming platform. The present generation most of the time used for Game live video streaming.
Brightcove:
Brightcove is a big organization that supports best Live video streaming services for Gamers. It offers a good output stream and the best video quality to online gamers.
Vimeo:
Recently Vimeo video platform also supporting game live streaming content to entertain gamers. One of the best video hosting and live streaming platform.
STEAM TV:
steamTV Game live streams on Twitch platform. It offers excellent content to the gamers to live to stream their gaming content online.
Garena Live:
It is a Free Fire Garena Game Live Streaming platform. With the Garena Live Stream, other gamers can live streaming with Garena and other pro gamers.
Trovo:
Trovo is an interactive brand new live streaming platform launched in the European and North American regions. A unique platform to watch the stream and communicate with the other live gamers.
Vortex:
Vortex is Play PC games on any kind of internet-connected devices such as Android, iOS, and Windows operating systems. Gamers can enjoy the smoothest PC games streaming from cloud streaming.
Parsecgaming:
best live game streaming platform to any other device with the Parsec gaming platform. Gamers can join, play, and share games online with anyone in the world on any device via Parsec's leading game streaming platform.
JW Player:
JW Player offers a Multi-bitrate and adaptive game live streaming platform. It also Security features to the online gamers to allow users for the ultimate viewing.
AntStream:
AntStream is the biggest game live streaming platform. It has one of the biggest libraries with over 1,000 games, but most of those games live stream and enjoy with the other online gamer.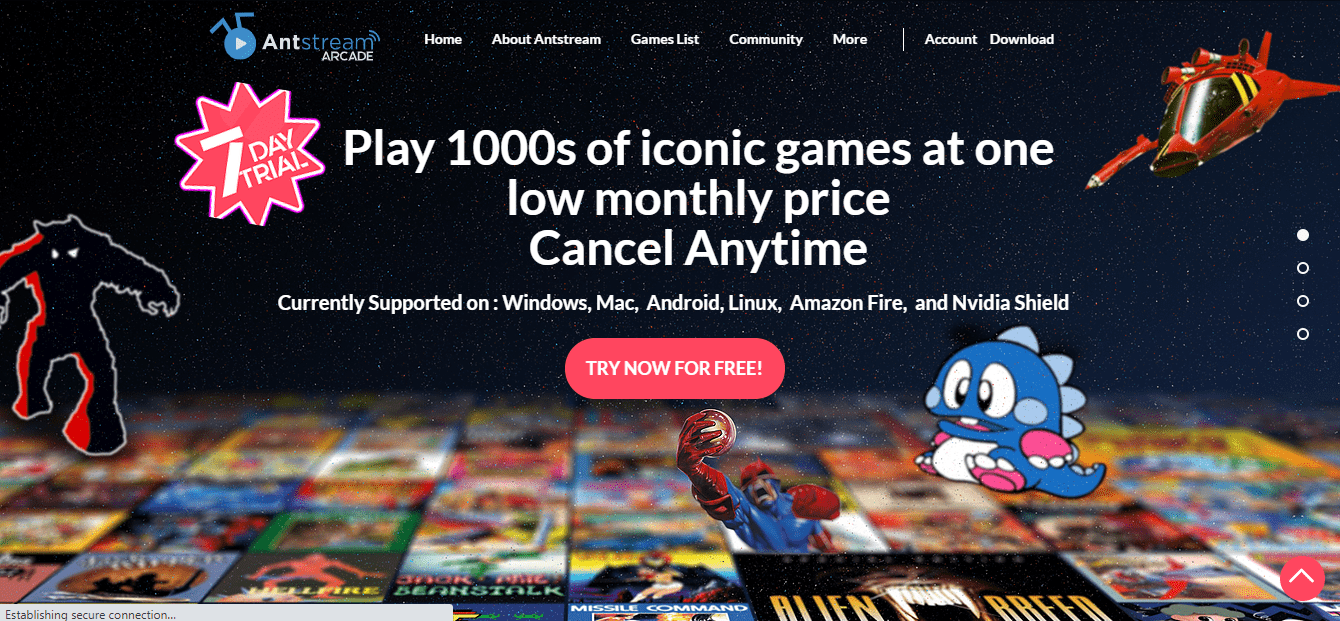 Project xCloud:
Project XCloud is a cloud streaming service for online streamers. It offers a small library of games to users participating in its game live streaming. Project xCloud will be when it is publicly released what games will be available.
Hatch:
Hatch game live streaming premium mobile games app. It offers good quality streaming services to online gamers. Best for the kids to live stream and watch games.
Wowza:
Best for the Live-streaming video game and the esports platforms experiencing the rapid growth in Live streaming and game streaming. Wowza is one of the popular Live streaming platforms for online gamers.
Conclusion:
There are a lot of live video streaming platforms on the market. However, it can be challenging to choose the right platform to fit for best live game streaming platforms. We hope the above list can be helped you to get a better idea of the game live streaming platforms available. Have a look at these top 50 Best Live Game Streaming Platforms for Online Gamers.