Over the last decade, OTT (over-the-top) content delivery has exploded, allowing viewers to watch their favorite TV shows, Movies over the internet rather than through a linear (cable or satellite) connection. OTT Service has drastically altered how we watch "TV."
The Covid epidemic further increased the usage of streaming services.
OTT apps reflect the entertainment industry's future, which is already taking shape.
Many content creators are entering the OTT arena due to its high scope for growth. New entrants will have to face stiff competition. To stand out in the saturated market, you need to understand your strengths and weakness and work on improving them.
Be sure you are ready for OTT before you plunge into it. Read this guide to get fully prepared.
The Checklist to launch an OTT service
Before launching an OTT service, you need to know if it is right for you. A simple checklist that will help you out
Deciding Upon Genre/Niche
Market Study
Deciding your Business model
Planning your finances
Creating the Right Apps (Endpoints)
Content Production / Content Rights Acquisition
Analyze user acquisition
Decide your Niche
You can't afford to repeat what has previously been done if you want your content to stand out. Industry leaders like Netflix, Hulu, Disney+, and HBO made names for themselves by doing what worked best for their own platforms creating content that can't be found anywhere else.
You are pushing yourself to the bottom by creating already available content elsewhere. Creating new and exciting content is a surefire strategy to increase viewership.
Your niche need not specifically be genre-related. Niching your OTT simply means targeting a set of audiences. It could be based on geography, language, or maybe even on categories like sports, drama, news, lifestyle, or whatever you decide your specialty is.
Because of your narrow focus, you can easily target passionate users and understand, engage, and connect with them more personally.
Market Study
If you decide on a niche, you need to understand the competition and scope in the area. Understand your competitors' pricing strategies and develop unique ways to provide a better experience than them.
Also, this will help you determine your monetization model and choose the devices to launch your apps first.
Do a complete study about your target audience on social media platforms this will let you reduce your user acquisition cost and, most importantly, improve user longevity.
Deciding Your Business Model
There are three basic monetization models SVOD, AVOD, and TVOD. A good platform provider will let you leverage your business with any possible combination of the three models.
Did you know that 48% of consumers preferred watching for free with ads, 33% preferred paid subscriptions without ads, and the rest would opt for a lower fee for limited ads.
SVOD
With the Subscription-based Video on Demand (SVoD) model, you can charge a monthly fee for access to their video platform. Members can pay the subscription fee and watch till they drop.
Netflix and Prime are the SVOD jaggaurnauts.
TVOD
Transactional Video on Demand (TVOD) is the opposite of SVOD. While SVOD is like a buffet meal. TVOD is an a-la-carte. This model allows you to sell your videos in a pay-per-view model.
Apple iTunes is a typical example of this model.
AVOD
Advertisement-based Video on Demand (AVOD) lets your viewers watch your content for free, but they will have to sit through advertisements.
YouTube is the most popular AVOD streaming service globally.
When it comes to a VOD business, choosing the correct monetization model is very important – and it's a tricky task.
Because, unlike tangible commodities, the "cost-plus price model" does not apply to an online video business. The pricing of a video depends on various factors like
Content creation / acquisition cost
The lifetime of a video (e.g., sports or news video has a lesser lifespan than entertainment content)
Hosting and streaming costs (this includes the storage server and encoding cost)
You will have to consider your costs and come up with a pricing strategy that will be profitable yet add value to consumers.
Factors like your content library size and existing viewer base could act as key metrics to determine your monetization model.
Hybrid models and multi-tier subscription plans could be a great opportunity to leverage your income.
Planning Your Finances
Netflix, YouTube, Prime, and the likes have raised the bar of content and UX standards. Thanks to their deep pockets.
Developing a platform like Netflix in-house could be quite expensive and require a lot of expertise. Outsourcing it could be even more pricy, and maintaining the app will be a nightmare.
So how do you develop a platform like Netflix on a budget? Simple, Choose a SaaS OTT platform that would let you launch, monetize and scale with a minimal up-front cost and a periodic fee.
Creating the Right Apps
Since the launch of Netflix, there has been a shift in how people desire to watch video content: they now expect to watch their favorite shows whenever, wherever, and on whatever device they choose.
Having a video streaming service without OTT apps is like having a sandwich joint without cheese! Visitors will go elsewhere since they expect to watch their favorite shows on their mobile devices and televisions(after all, who would like sandwiches without cheese?).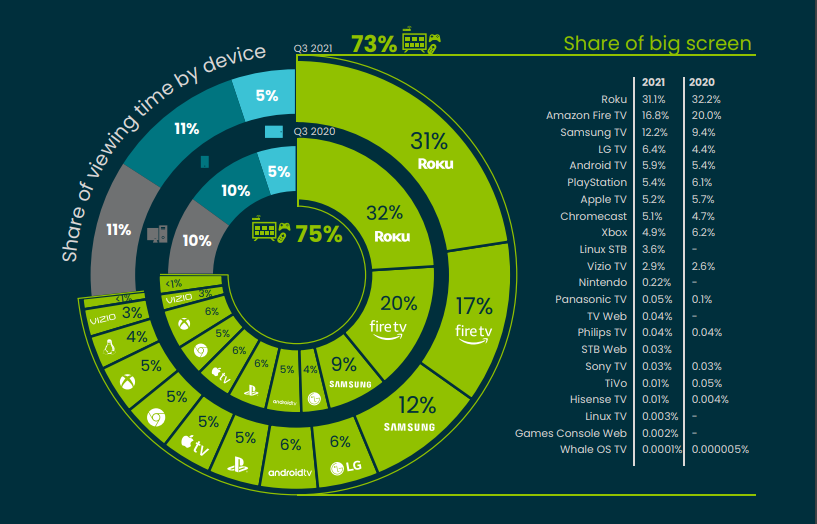 Deciding which apps to launch first depends on many factors, such as
Where is your target audience located (e.g., if your audience is in Asia, launching a Roku app is pointless)?
The nature of your content (e.g, people usually prefer to watch sports on bigger screens and news on smaller screens. Market study plays a crucial role here)
Your budget – Wherever you launch – make sure you have the finance to maintain it
Content Production/ Acquisition Cost
There is no secret in that 'content is the king.' Your viewers will leave if they have exhausted your content. You will have to add valuable content to your library constantly. This can be done only by understanding your audience's preferences with a powerful analytics engine.
You could also partner with other content creators and share a portion of your revenue with them. This way, the value of your video library is also increased, and you can pocket some extra revenue.
Analyze User Acquisition
A blindly designed campaign will not bring you any new viewers who are interested in your content. To break free from the impasse, You should devise data-driven strategies based on questions such as
How do users find your platform?
What are the sources of your current subscribers?
What social media have had the best results in new subscriber acquisition?
Which regions had the highest conversion rates?
By focusing on your paid campaigns, you'll have a higher chance of gaining loyal subscribers while saving money on ineffective marketing.
Moreover, it is pointless to acquire users who will not stay post the trial period. It will only add to your costs, and dealing with high churn rates is not easy.
Wrap up:
Launching an OTT service requires a lot of effort, and once you have made them choose the right platform provider to help you face the technical front.
A platform provider must be multifunctional. They should let your entire service run like a well-oiled machine. A platform provider like Ventuno will let you launch, monetize and scale within your budget. This way, you can seamlessly run your business and focus on good things creating fantastic content.