With the rise of 360-degree, Live Virtual Reality, augmented, and real experiences, it is a part of immerses dynamic, and reactive spatial audio and video are necessary to deliver live streaming content. Live video streaming such as YouTube, Facebook support spatial audio playback, and tools required to provide such 360-degree live audio and video easily.
Spatial audio is a powerful technology the user fully immerses and direct attention within 360 video experiences. While 360-degree audio can help direct a user's attention to the spatial audio makes what we see and experience. Here are the few Top 360-degree Audio and Video Streaming Tools for the content creators
Top Live Virtual Reality and 360 Audio Streaming Tools:
Sony 360 Reality Audio:
360 Reality Audio offers a new music experience uses by Sony's object-based spatial audio technology. The live audience can be placed in a 360 spherical sound field by giving creators, artists a new way to express their creativity.
G'Audio Lab:
G'Audio Lab launches the 360-degree live audio for the 360-degree Live streamers. It provides high-fidelity spatial audio that brings a new level of presence in the live events.
Delight XR:
Delight XR offers Spatial Audio and is the next big leap towards full VR immersion. Viewers can precisely locate sounds within 360°/180° videos in VR just as you would in the real world makes the experience.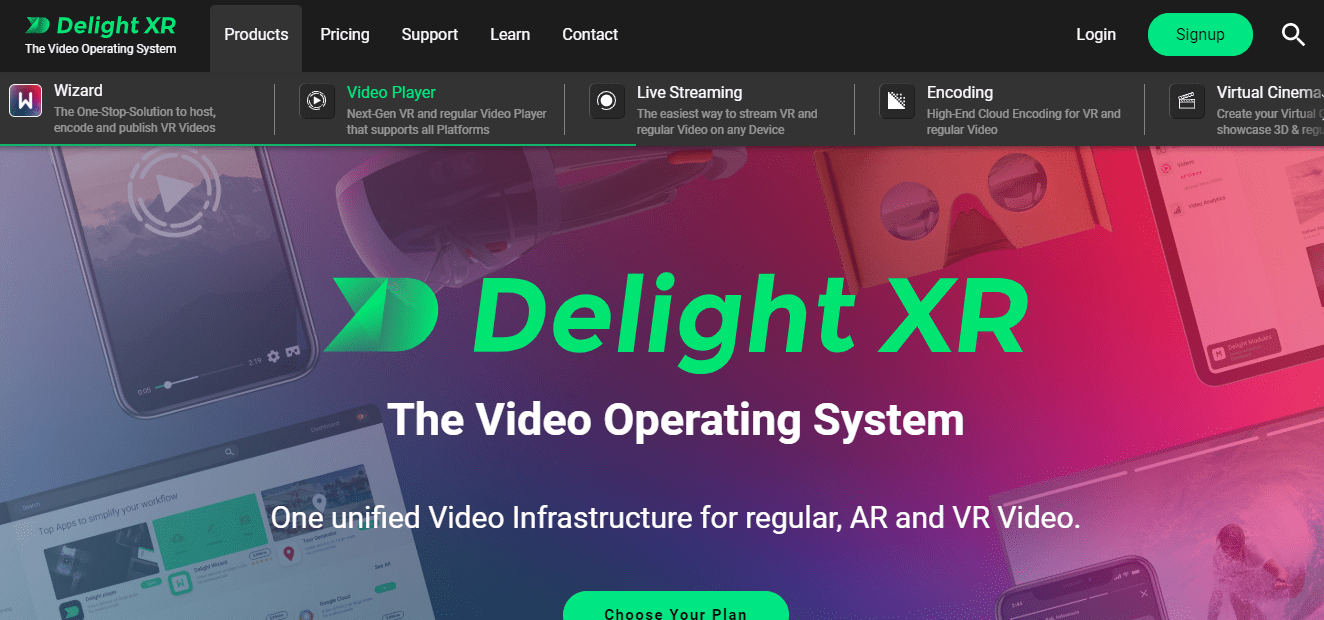 Gaudio:
Gaudio is a complete solution for Virtual reality and 360-degree audio streaming services. No matter what devices you use, this tool will bring you a new experience in 360-degree audio streaming.
Deezer:
Deezer recently launched Sony 360 Reality Audio app in the music industry. It is adding over 50 million songs to the Sony 360-encoded tracks to its library. The audio streaming company has also launched a dedicated app that lets the subscribers immerse themselves with 360-degree audio.
YouTube Spatial Audio:
YouTube is the first platform to launch spatial audio and 360-degree spatial audio live streaming at scale.
Amazon Echo Studio:
Amazon Echo Studio offers higher quality new audio technologies like Sony's 360 Reality Audio, Dolby Atmos for an immersive listening experience.
MPEG-H:
The MPEG-H offers an immersive audio format that powers 360 Reality Audio. Music creators and artists can produce a spatial, musical experience.
Insta360 Pro2:
Insta360 offers Onboard Spherical Audio Capture with 4 built-in mics capture full 360-degree Ambisonic audio.
Facebook 360 Spatial Workstation:
This tool offers an end-to-end pipeline that allows sound designers to drop audio source files, and sync to render to single Ambisonic files, scene elements to playback on Facebook and Oculus Video platforms.
Sennheiser:
AMBEO can deliver an enveloping soundtrack to creative streaming, Blue-ray, and 360-degree audio formats for immersive audio.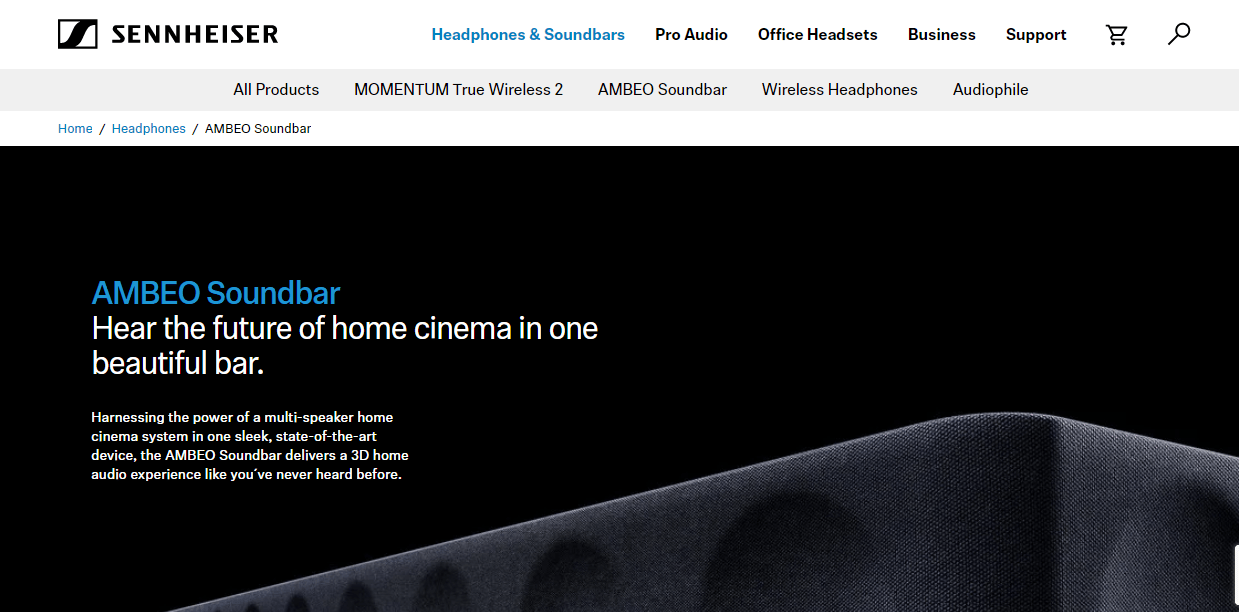 Aspic Technologies:
It offers real-time audio for the solution for the 360 degree or Virtual reality streaming. This comprehensive suite is specially designed for 360-degree audio and video delivery.
Top Live 360 Video Streaming Tools:
Facebook Live:
From the launch of Facebook Live 360 and the immersive nature of 360 media come together to transport people to experience them into moments. Facebook Live 360 available to all Profiles and Pages worldwide.
Wowza:
Wowza technology enables the users to Virtual reality and live-stream 360° video content through Cloud streaming Wowza media and Wowza Streaming Engine out of the box.
YouTube Live:
YouTube rolled out the 360-degree live video streaming begin supporting 360-degree live streaming on its service. YouTube content creators are required to take advantage of using this 360-degree live streaming feature camera that supports the technology.
CCam Focus:
CCam Focus offers HD 360° streaming solution with integrated video insights tools and active viewer simplify your in-facility projects. It is a fully integrated solution for streaming, recording, analyzing, and organizing multimedia data.
HeadJack:
Headjack tool allows most out of your 360° video production with one of the pre-designated Headjack Essentials and uses it for frictionless install.
Gaintlazer:
It offers Real-time 360° Live video streaming to deliver the promise of experiencing the live event. It offers 4k video quality switching between many cameras and custom-designed iOS / Android apps.
Focus Vision:
FV360 offers Live 360-degree video, and it is with be a part of the conversation by seeing experiences and reactions if you're in the room. Focus Vision Live Video 360 provides you an unparalleled experience of insights and analysis.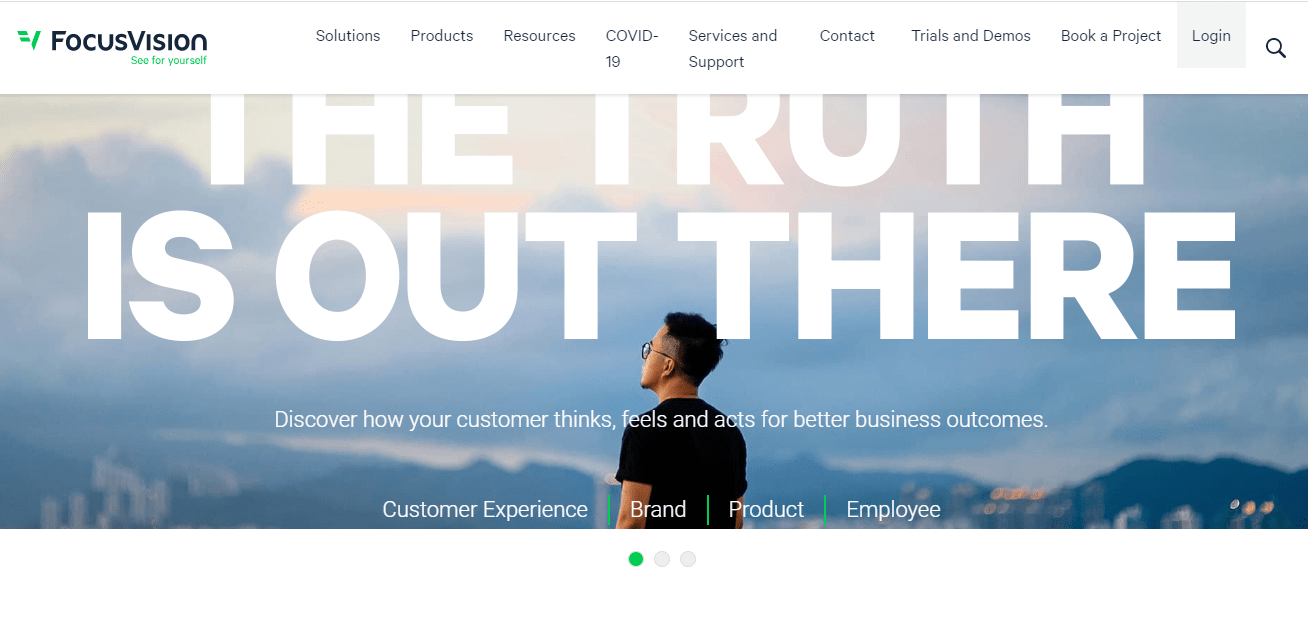 Deutsche Telekom:
It carries out the world's first live 360 or VR video stream in 6K during the Bundesliga basketball teams match, which CSI attended. Among the believers, the Deutsche Telekom sees 360 VR as a way of the traditional live broadcast consumer experience.
Tiled media:
Tiledmedia offers the 360 Live streaming and Intel live-streamed 8K the five-day Global conference. The use of tiled streaming 360-degree virtual reality technology reduces the bandwidth enables 8k video streaming.
CDNvideo:
CDNvideo has developed unlimited cloud storage of HTML5 players enabling the 360-degree video demonstration.
Kaltura:
Kaltura 360 supports the VR, or 360 degrees Live video support both on the desktop and mobile video players. It will play inband multi-audio tracks based on the underlying delivery format, such as Dash, HL, and HSS.
Nokia OZO:
Haivision platform offers 4K Encoder Compatible with Nokia OZO Virtual Reality Video or 360-Degree Live Video Streaming.
IBC365:
It offers Live 360-degree video delivery, and you can sign up for free.
Live 360:
Live 360 brings the authenticity of Facebook and immediately give 360 degrees live the immersive nature of 360 media. Anyone can go Live with the Live 360 app.
StreamShark:
StreamShark offers 360° Live Video Streaming, and one of its USPs through broadcasters can deliver immersive 360-degree videos or VRE video in 4K quality.
Conclusion:
When it comes to VR Live streaming, it requires a combination of creative and technical expertise that ensures the live 360 degrees or VR broadcast in a physical event as we know that 360-degree video and audio physical experience is equivalent to 2D broadcast equivalent. If you would like to try it, go through these Live Virtual Reality Tools for a better immersive experience.