Customer Onboarding has become a challenging thing for most financial institutions and Banks during this Coronavirus lockdown. RBI has recently introduced the guidelines to allow Video KYC for Banks, lending companies, insurgence companies, and Financial Institutions to make contactless banking in reality. Video KYC allows the customers to verify their identity through the facial recognition process.
What is Video KYC?
Know Your Customer or KYC is the process by which the Banking or businesses will verify their identity of their customers. Video KYC is the process of identifying their customers through facial recognition technologies in reality without any physical presence. Video KYC helps to prevent governmental industries and Banks from money laundering activities.
Video KYC is the process of verification and identification of clients in which various steps of controls are applied to avoid having commercial relations with people. RBI has revealed some new standards in the video-based digital KYC, and it is paperlessly accessed remotely.
What all are the features of Video KYC?
Video KYC is a significant call for banking grade technology; it helps meet the data security requirements for businesses. Signzy Video KYC can be the perfect for millions of customer onboarding for every month RBI and SEBI regulated institutions. Some of the mind-boggling features of Video KYC are listed below:
Customer identity verification:
Customer identity verification can be done through offline Aadhaar XML along with video KYC.
Real-time PAN verification:
Video KYC is similar to face-to-face identification process during this process, and customers should show their Pan card details for identity verification and to now inflow, the outflow of their money.
Matching face on ID with face:
Matching face on ID with face in Video KYC to make sure that it is the same person in the ID proof and video.
Spoof Detection and pre-recorded risk:
Video KYC makes the use of Video forensics that reduce the risk of spoof detection and pre-recorded video.
Digital forgery check:
Video KYC process also go through with the digital forgery process to check ID proof information, and information mentioned on the displayed are matching or not.
How Video KYC Boosts Businesses:
Most of the Investment platforms, money lenders, and telecom companies can acquire customer details digitally before acquiring them on their platforms. Video-based KYC is straightforward, cost-effective, and a lot of time-saving processes to businesses. We have listed the following advantages to the businesses, including video KYC in their strategies.
Customers get register on their company websites.
Customer can schedule their Onboarding data and Time for the KYC process.
KYC process is initiated by the Customer itself through video calling to verify their identity.
Customers Aadhaar card is verifying, through Aadhaar authentication for offline for banks andother entities.
Businesses can verify the PAN card by Video calling with the image capturing by authentication.
Companies can verify the customer log in real-time by Geotagging software.
Businesses can ask security questions in real-time through live interactions.
Finally, officials can record and store the customer login time, date, and procedure for further purposes.
Once the verification process is over customer-scan, leave the call, and give feedback.
Advantages of Video KYC:
Customer Verification and Identification:
Video KYC allows the customer to identifications and verification using facial recognition technologies, Machine Learning techniques, and automated data extraction done in real-time.
Cost-Effective:
Video KYC process can be done from the comfort of your home, and it reduces the cost of customer onboarding. For video KYC process, customer need is a smartphone, laptop, or tablet with an internet connection.
Secure recording and storage:
One of the best advantages is all the interactions are recorded and stored for future viewing.
Faster Onboarding:
Customers Onboards is extremely fast and accurate using Artificial Intelligence.
Best Customer Experience:
Video KYC process slashes customer onboarding costs by 90% and drastically reduces turnaround time. Video KYC offers the best customer experience and communication safely.
Enterprise-level Security:
It offers Enterprise level security to the Banks, Financial institutions, and money lending agencies.
Supervisory Model:
The supervisors and manager can check the video KYC data in real-time that ensure the correctness and accuracy during the KYC completion process.
Video KYC Trends:
Few of the bio-metric technologies are trending due to increasing the growth rate of Frauds. Facial Recognition's solutions are integrating and fascinating, surprising in 2020. Video KYC technologies are best for the Banking and financial sectors for secure transactions. Here are the few trends that will kill in 2020.
Rise of fintech and digital wallets:
The rise of Fintech and digital wallets have prompted the massive Indian population that includes the rural areas. These have become significant for businesses to find the right solution that allows them to customers onboard without their physical presence.
AI impact on Facial Recognition:
There are a few top facial recognition technologies that are trending in the market. Facebook, Amazon, Apple, Google are popular in the mix. Bio-metric Technology Rally proven that Video KYC is an indication of the growth of facial recognition. AI impact is Getting better all the time.
Fintech drives demand for Automated AML:
Automated AML increases and faster the scale of consumer adoption. Most of the businesses are adopting the digital platforms for AML, that check the KYC they are dealing with.
Digital Reporting:
The enhancement of digital reporting systems increased due to paperless verification process and verifications. The growth for Digital Reporting systems is insecurely growing and continues the trend in the future.
Learning through Deep Learning:
These features are common to all KYC technologies known as Artificial Intelligence and Machine learning. The present digital world is full of digital technologies; most security systems are based on AI and Machine learning.
Top 10 Video KYC Platforms
VideoKYC:
One-stop solution to all needs of Video KVC. Video KYC offers features like face conformation, checks whether Customer is on Live or Not, take customer Photo, and confirms the Liveliness.
Ameyo:
Ameyo offers the best Video KVC features to the banks and financial industries. One of the best customer engagement platforms that increase the Onboarding completions is complementing and confident about the customer.
IDfy:
IDfy is India's leading Video KYC platform, which will complete the process in 3 minutes. It serves customers instantly, serves customers onboard, and also facilitates the consumers.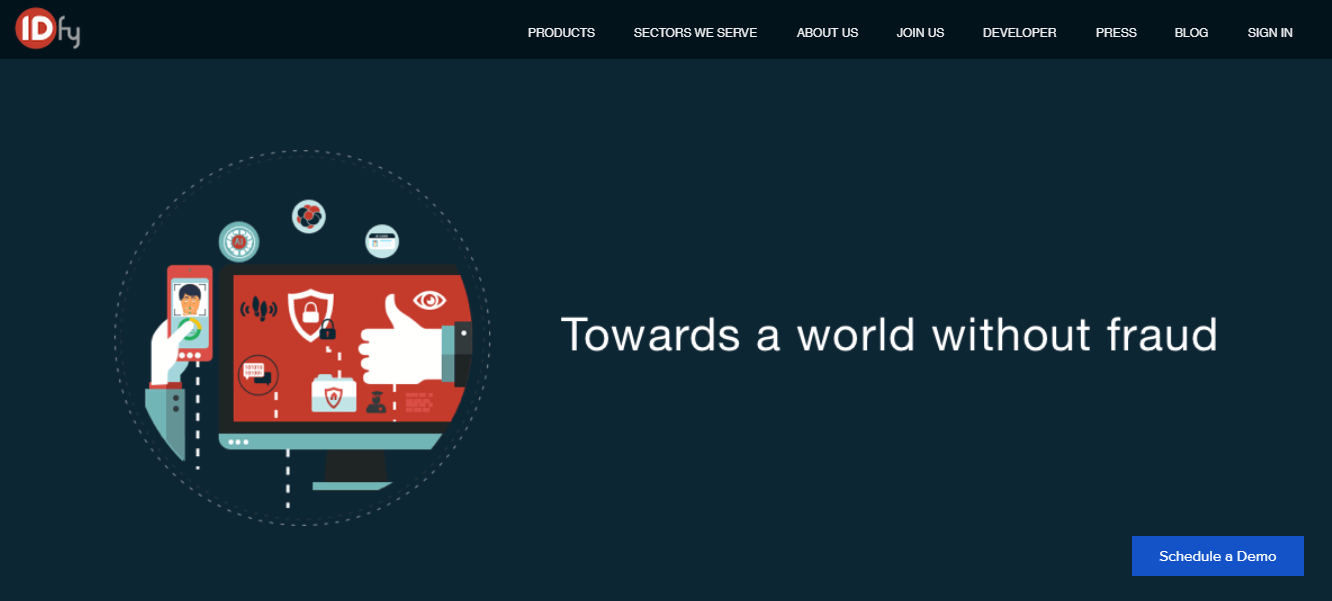 VerifyDigitl:
RBI approved Video KYC solutions that approved an AI-driven enterprise platform. It offers 100% digital identification, accurate data extraction, video authentication, and person verification through portals.
Signzy:
Signzy designed Video KYC platform for banking grade technology. The SEBI regulated institutions are using this. You can check real-time pan verification, Facial Identification through video, unlimited video storage, and instant retrievals.
Kwik.ID:
RBI approved video KYC solution NBFC's, Banks, Wallets, etc. This platform completely works on AI-based facial recognition, Liveliness, OCR, and built-in OVD verification services.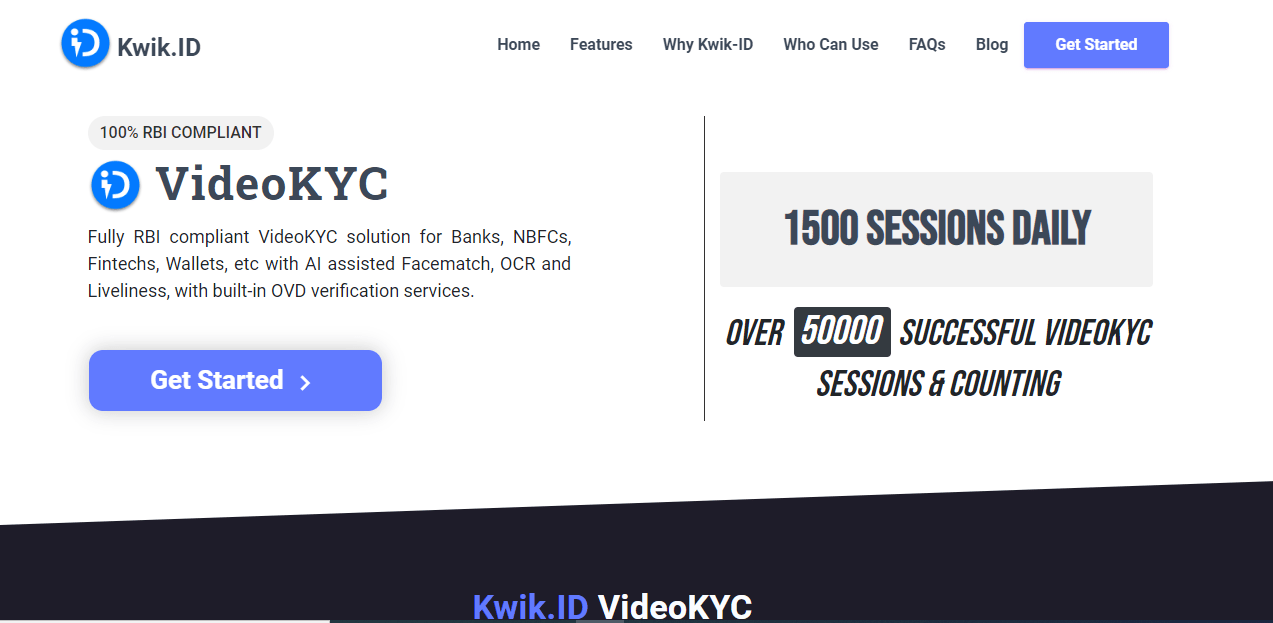 GIEOM:
Ultimate video KYC solution from GIEOM, it reduces time to onboard the customers. You can easily convert eKYC to full KYC and trusted by the Global customers.
LeadSquared:
LeadSquared video KYC solution helps the customers and partners to reduce the onboard costs. You can easily integrate these KYC solutions to other third-party platforms.
FRSLABS:
Without meeting your customers directly, you can verify them within minutes through video KYC. Recently this platform is approved by the RBI and SEBI without any restrictions. It offers Face check, ID check, audit logs, and Gio-tagging features.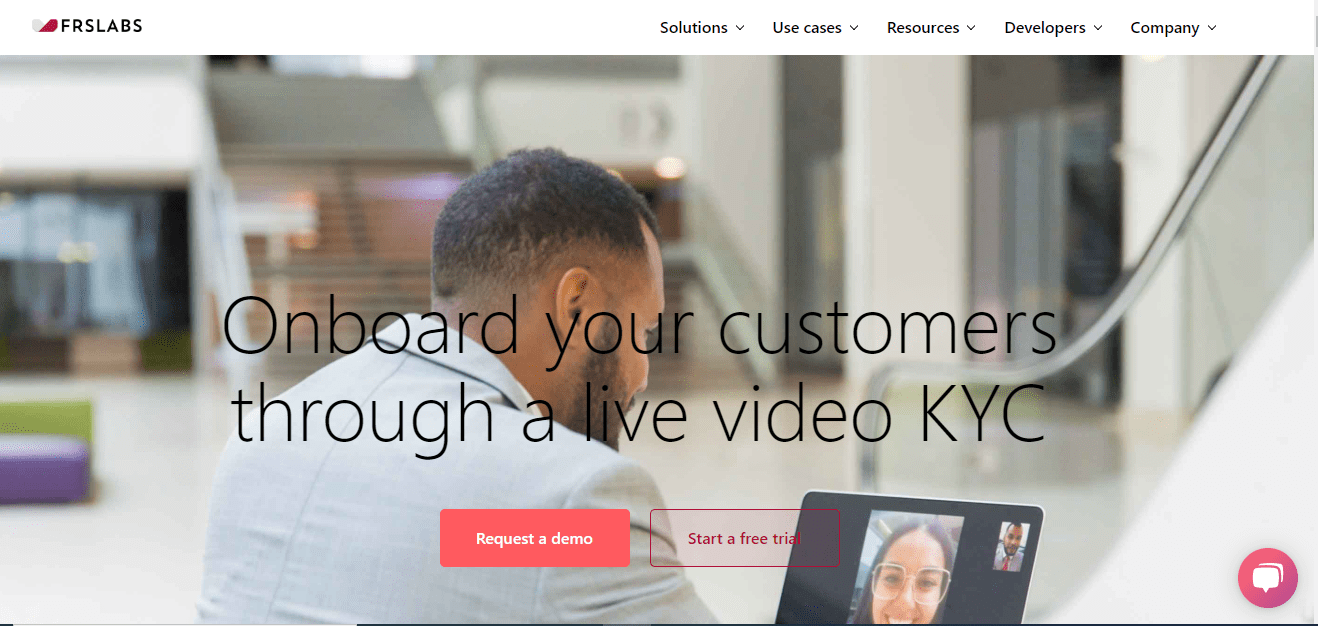 Fully Verified:
Fully Verified is a banking grade video KYC solution that offers stress-free customer on-boarding, saves time, no identity fraud, and also provides utmost security.
Conclusion:
Artificial Intelligence based video KYC platforms guarantee Smart Routing, Liveliness, Screen capture, Geotagging, and it supports businesses for the secure verification process. Video KFC makes the entire process smooth, reliable, and primly is paperless.