Virtual reality is the best way to travel with nothing more than the power of technology. Virtual reality world has always been potential for all technologies. We have seen various kinds of Virtual Reality Cameras in the market but, the key features vary from one another. We should choose the best one among them as the user's requirements. We compiled the Top 10 best Virtual Reality Cameras, let's go through the deeper insight.
Best Virtual Reality Cameras
Ricoh Theta S:
Ricoh Theta S is a compact size spherical camera specially designed and used to capture excellent spherical photos. It can capture the complete house roof, the ceiling just with one click. People can use easily with interactive features even a beginner can use it. It's handy comes with special features like self-timer, WiFi, direct connection with iOS and Android, live previews, can transfer videos to PC via HDMI to USB. You can buy this on online for $320.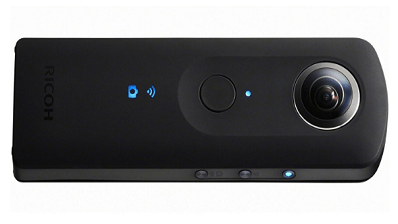 Vuze 360 Camera:
Vuze 360 is manufactured by Human Eyes technologies, can shoot full-length 360-degree video in 3D and as well as 4K resolution images and videos. It comes with 8 HD lenses or images sensors and 4 microphones which can record 3D audio.
It is a single button controller camera when you use an app you should use a remote control to operate. It comes with built-in features such as 2 hours of single continuous battery, Micro SD card, No internet connection, 360-degree field view, 4K video at 30fps and 120 Mbps recording rate. The Vuze is retailing from $799.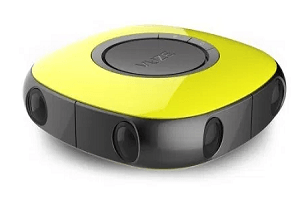 Samsung Gear 360 VR:
Samsung Gear VR is the one unlikely people get excited to buy the product. It comes with back- to-back 8.4-megapixel camera with f/2.2 focal length fisheye camera. It's portable, easy to access, user-friendly environment and low price VR camera.
It has some key features they are easy to hit record button right in the middle, the menu button on the back , live stream direct footage, straightforward echo system, inbuilt WiFi and NFC system. Now is available with the price of $ 219.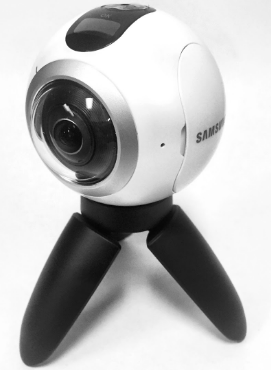 Kodak PIXPRO SP360:
Kodak PIXPRO comes with extremely new features of 360-degree cameras. The specification of Kodak PIXPRO are 12-megapixel sensors, the 235-degree lens with lens extended cover, bursts photos at 10fps, shoot high-speed video at 120fps, 2880 X 2880 rounded video, 3840 X 2160 flat video at 30fps and WiFi, NFC, and Li-ion battery.One of the exciting features is Time lapse mode. Buy Kodak PIXPRO SP360 for $450 in Amazon.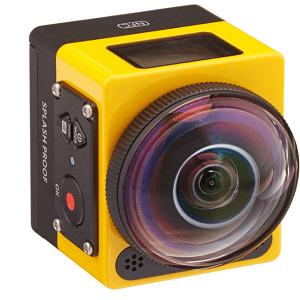 Giroptic 360 Cam:
Giroptic 360 is affordable HD camera capture videos in virtual reality, 360-degree images need expensive camera rings and pre -processing software.
The excellent features of Giroptic 360 camera are water resistant, replaceable battery, replaceable SD card, light bulb, Ethernet accessories, has an impressive storage space, Rubber Skin, Live stream the footage, universal micro USB port, shock resistant and finally the design egg-shaped makes to hold it easily and portable. You can order Giroptic 360 Cam officially $499.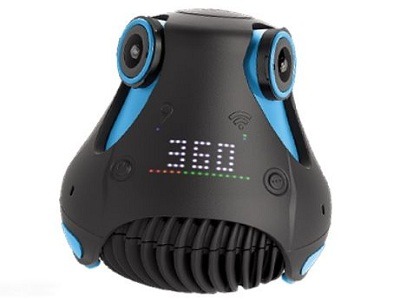 Insta 360:
It is the tiny spherical camera which is leading the world of Virtual Reality. It comes with two 210 degrees fisheye lens, portable, real-time sharing photos/videos on social media websites like Facebook, YouTube, WeChat and can live stream from there. It gives very good image quality with 4K high-resolution footage, good audio recording quality, external mic for recording footage, 5000amh battery. Buy on a line for $549.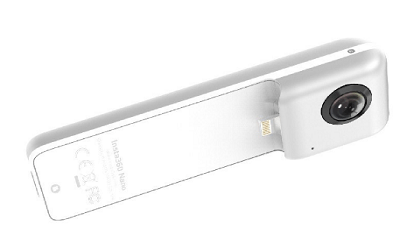 GoPro Omni:
GoPro Omni looks like another cage to use GoPro cameras. It works by mixing the six GoPro action cameras with aluminium ring surrendered film and stitch together. This is an action Camera professional videographers use this for filming. It shoots high-quality 360-degree footage which can be viewable through VR headsets, Oculus Rifts and HTC Vive. It can shoot 8K resolution videos. It can or nearly $3,500 to $5,000 with all includes box.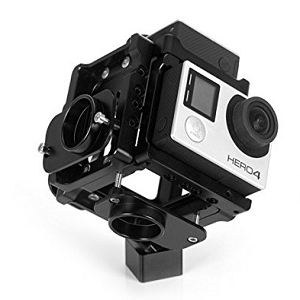 BublCam:
BublCam can capture high-resolution videos with four images sensors. BlubCam has handy features can share videos through the device. Bublcam is the best 360-degree cam that all people suggest to take VR footage. It takes interactive stills with smooth video quality, BublCam apps for iOS and Android users comes with additional VR functionality. If you a little BublCam costs $200 and if you pre-order and in waiting still raise up to $700.
Nokia Ozo:
Nokia Ozo is first VR 360 degree camera built in functionality. It consists 8 synchronized built in lenses with an aperture of f/2.4 at 195-degree field view. It can capture up to 30 fps capturing moving objects without any blur on the footage or images. It comes with 8 microphones to record 3D audio, a dynamic range of 60 dB, 120 dB max SPL, boasts 500 GB modules storage around 45 minutes of footage. Nokia Ozo is available on the market for $4,500.
LG 360 Cam:
LG 360 cam is portable or portable VR camera to record VR videos and images. It comes with a pair of the 13MP camera lens can capture up to 200degree wide angle photos. The stitching technology behind this technology behind VR world is sophisticated. It is completely lightweight and design seems like a key in a hand but makes virtual reality magic. You can buy LG 360 Cam at $150.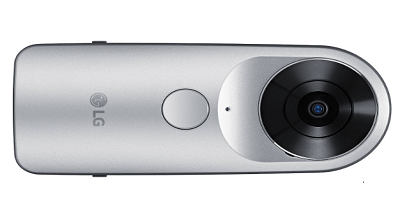 Conclusion:
People who are waiting to buy a Virtual Reality camera with friendly cost, you can check the above guide to choosing best VR camera.