Webinar Marketing is the most significant lead generation and sales-driving factor for the B2B businesses, and also number B2C consumer brands are using it to blow their marketing efforts. In this COVID19 Pandemic, the entire global market turned towards the strategy of using webinar recording that helps in launching a virtual environment where the sales meetings and in-person events will be held. The most significant way for businesses to connect with the users is using the webinar recording software.
The launch of webinars helps the businesses to hold the audience engagement effectively, and it can be used to give the immediate response to the customers or participants.
To effectively engage and influence the audience, any business should need to find the best webinar recording software.
Unlike other conferencing tools, webinar software is the most powerful tool over the internet to conduct the workshops, seminars, conventions, and presentations through which the businesses can reach a wider range of audiences at a time.
Webinar Recording Software
Webinar Recording: ezTalks Webinar
ezTalks is an automated video conferencing and web conferencing tool that provides the on-premise and cloud software that contains the essential features like HD video chat, screen sharing, whiteboard, IM and record, etc.
Moreover, users can enjoy high-quality video conference components that provide an excellent meeting experience.
Simply by using this, one can host simple meetings more collaboratively.
It offers the number of free slideshows, presentations, video, and audio, etc. for 10,000 participants.
It is most simple to set up and helps in launching the flawless video and audio experience.
Webinar Recording: Movavi Screen Capture
When the businesses want to record that all from the screen, the only solution is Movavi Screen Capture. After running this program that can capture the screen through which you can create video tutorials, record video calls, video games, and saving the web content that you want to save to watch later.
It offers user-friendly options for consumers, from adjustment to changing the capture size.
It is a fully customized tool that enables you to select the formats of video output and additional recordings.
Moreover, the online sharing of the recordings can also be done through which the conversion of video into media format is possible.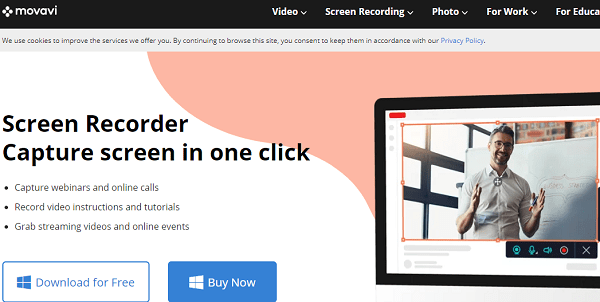 Webinar Recording: AnyMeeting
It is the full-stack web conferencing, video conferencing, webinar, and online meeting tool.
This is the simplest to find the experience on desktop and mobiles through which one can find the most reliable free online meetings anywhere at any time.
The businesses can immerse the faster, smarter, actionable, and most engaging meeting experience by integrating HD video, audio, artificial intelligence, and collaboration tools.
The small and mid-sized businesses can use this tool over all industries like professional services, real estate, financial services, health care, etc. It is an expert tool for remote workforces.
Webinar Recording: OpenMeetings
It is the open-source browser-based tool that enables businesses to build conferences over the web.
By using this tool, the users can access the microphone, sharing the documents on a whiteboard, using a webcam, sharing the screen and record meetings, discussion over the chat, etc.
Just by downloading and installing this hosted service on your server, one can host the webinars.
It is also the web conferencing tool that can be used by the business teams to launch the online training sessions, web conferencing, document editing, whiteboard drawing, and screen sharing, etc.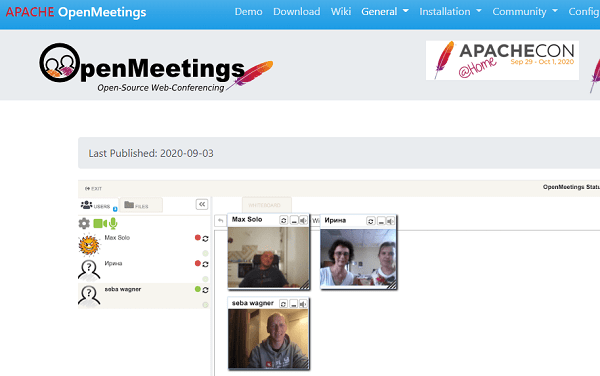 Webinar Recording: Vyew
It is the cloud-based web conference tool designed especially for the small, mid-sized, and large-scale businesses.
ITQlick team has given the ranting of 3.8, and also, the cost of this tool is most affordable that everyone can access it.
Moreover, it provides the full-packed features that can impress all types of business brands.
The businesses can run it on a web browser, and this tool is compatible with Mac OS, Linux, and Windows operating systems.
It provides the business hours support and online support for the customers.
The excellent features like chat or messaging, calendar management, document management, task management, project management, real-time editing, version control, content management, and version control, etc. are offered by this tool.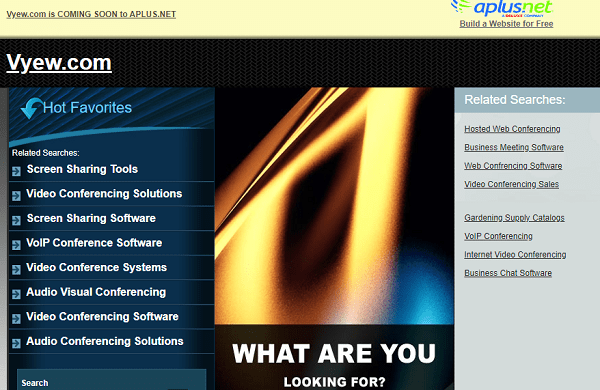 Top five tips for recording a high-quality webinar presentation
Decide on the length of the recording
Work on the slide deck
Manage sound and image quality
Test out your presentation
Get comfortable with public speaking
Starting recording when I log into the system
Set up a ringtone for clients to know when the recording starts
Have one mic and a backup mic that you pick up if needed
There are many ways you can use webinars to engage your audience and sell more of your products.
Host it
Promote it
Record it
Use the recorded webinar
Send it out to your network
Webinar Recording Uses, Benefits, and Tips
Make a list of what you can use webinar recording for
Always choose a way to record it and maintain a good tools
Get the most out of each recording by doing these things
Use webinar recording during the live session
Keep a record of each session
Sell to others (webinar recording is digital assets)
Publish (blog, podcast, etc.)
Host podcast or video series
To save webinar
To improve your webinars
To analyze your videos
Create your own paid webinar course
Educate followers through webinars
Download to sell on Shopify
Share presentations and speeches
Capturing online demonstrations
Conferences, seminars, and education purposes
Tutorials and how-to's
Make sure the audio is clear
Record in a well-lit room
Use a phone from far away
Record the webinar on several phones
Listen to the recording before it goes out
Do Dry Runs
Invite attendees to register for a recording session
Use as an opportunity to upsell your services
It saves you time and money as opposed to live webinars
To collect b2b email leads
To increase webinar attendance
To build thought leadership
Archive recordings online
Convert them into PDFs
Remove irrelevant content
Share via email and social media
Sell your replay
Offer group coaching
Use as an add on for 2nd product launch
Give away on different platforms
Record a video of your product unboxing
Create a video to show how your service works
Turn the video into an infographic
Wrap-Up
There are a number of both paid and free webinar recording software available in the market, but all will not provide similar features created to serve the users or businesses in the same way.
Of course, from the list of webinars recording software, which one best suit your business?
Are you are worried about it? Of course, well are confusing about pick up the best one that works effectively through which we can reach a massive number of audiences.
The nudge of creating simple professional videos is rising, where it gives tough competition to the business brands to establish a connection with the audience.