There's much to be said about producing video content, particularly YouTube videos, to boost Marketing Campaigns. YouTube is a massive platform that has continued to grow significantly in the last five years. Currently, YouTube stands as the second most popular social media platform, boasting roughly 1.9 billion users worldwide. Users watch approximately one billion hours of video every day, further proving the strength and popularity of video content when capturing users' attention. Videos are among the most popular means of consuming media online right now and are flexible in so many ways. Already, YouTube is the second-largest search engine in the world, where people look for answers to questions they have.
E-commerce companies are making a move to capitalize on this platform. Around 500 hours of YouTube video content are uploaded every minute, consumed by a massive user base. And online marketers are taking full advantage of such an enormous platform and the attention it generates. A majority of the recommendations and advice on marketing now involve getting onto the platform and growing an audience in it. There's no denying that YouTube has become increasingly more profitable. With the right content, it's possible to weaponize marketing video content and drive unheard-of levels of traffic to a site.
Consider the following statistics
Approximately 60% of Americans would much rather watch a video than turn on live TV. This means that you can skip spending the money on on-air commercials—a YouTube video might net a bigger audience.
Furthermore, 18- to 49-year-olds spend 74% of their time on YouTube. This opens YouTube video content to an audience that has considerable disposable income.
Brands that do branch out to YouTube video content have seen their profits double.
Brands have redoubled their efforts in this regard. A study has shown that businesses have begun publishing a new video every week. But it's not just about quantity, and it isn't about going viral, either. Boosting subscribers should be the primary priority. After all, the more subscribers a company gets, the bigger the audience it can reach all in one go.
Subscribers also represent a body of fans actively asking for more content, so understanding that they would return to the channel for more. That's when businesses should publish videos at a constant rhythm, allowing subscribers to be accustomed to the brand's "schedule," allowing them to look forward to it. Hootsuite senior copywriter and content strategist James Mulvey recommend at least one video week, with four videos a month.
The Moneymaker: How Do YouTube Videos Increase Sales?
It gets and keeps their attention.
With over 1.3 billion people on the site, 5 billion videos are watched daily. As a result, YouTube has become a leader when it comes to landing sales and customers.
The marketing video content on the platform does what no other video ads can do: it can catch people's attention and maintain it for more significant periods, allowing brands to deliver the message they need.
They make people stay and play.
Furthermore, YouTube currently has the best "post-click engagement" than any other social media platform. When a customer clicks on a link to the video, they stay there longer and are likely to engage with the video, such as a comment or a 'like.' This means that there are far fewer bounce rates.
People absorb information better.
Why does this happen? This is because people are more drawn towards images and videos rather than text. Videos tell a story more visually and better understand what the message being sent across is. And it's a lot easier to decide to buy or make use of service once they see and understand precisely how it works.
Company branding is more consistent.
It's hard to accurately detail a company's image and branding through text alone. Videos and the marketing video content design give customers a better opportunity to understand the brand's culture and atmosphere, lending an air of authenticity to the company. It makes potential customers more comfortable and urges them to make the purchase.
Know Your Video Varieties: The Videos That Make the Difference
Videos are incredibly dynamic, and marketing video content can come in many forms. Knowing the different kinds and how to use them gives brands an advantage.
1. Vlogs:
This is one of the most popular forms of video on the platform. Essentially, it's a blog in a visual format. Most companies would pay big money to create that shiny, expensively-produced company introduction video.
Still, they might give a better image of the company culture and "vibe" through a comfortable, approachable vlog. It offers customers a look behind the scenes, or it can even take the viewers through an adventure that they might be interested in.
2. Company Culture:
A company culture blog can give customers a more in-depth look at the people behind the name. Many companies tend to be just logos and brand names to the customer.
However, a company culture video could give potential buyers an idea that real, relatable people are behind the brand. It makes the brand look more approachable and even adds faces behind the names that people might see associated with the company now and again.
3. Interviews:
Low-cost, easy to set up, and practical, interview videos are another great way to showcase a lot of important information to customers. Having an expert interviewed and testifying to an item's effectivity, or service lends authority to the campaign.
It provides them with information about a process or an item from a credible source, along with plenty of reasons that support the point. Finally, it encourages viewers to make the purchase.
4. Lists and Roundups:
These videos are getting traction, especially as people are using YouTube to find recommendations and ideas. These videos will answer their questions. It could be a list of ideal products for an issue or even suggestions on where to go and what to do. It's a prime opportunity to showcase how useful a brand's products and services could be.
5. Webinars:
Lots of people turn to YouTube when they want to learn something or be better at something. A webinar can provide them with that all-important content that allows them to improve their skills.
It's also a great, actionable type of video that opens up many more opportunities to lead customers towards making a purchase or subscribing to a service. They might even subscribe for more videos if the webinar goes well.
The best approaches include roundtable discussions, instructional videos, or even a FAQ Q&A that will help answer many of the customers' most common questions.
6. Humorous Videos:
For companies trying to hit that "viral" mark, a humorous video may be the best bet. For a lot of people, laughter is one way to relieve themselves from the burdens around them.
A funny video can effectively act as a commercial, get their attention, and urge them to watch repeatedly. Plus, it makes the company appear relatable as well. Viewers will start associating the company with the good feelings it brings.
7. Event Videos:
If a brand or a company has a significant event, having an event video can bring this experience to the viewers. With the changes that come with recent global events, people will enjoy watching YouTube video content that allows them to experience significant events and occasions again when they otherwise cannot.
Done correctly, a video like this can exude excitement and exclusivity, along with a celebratory atmosphere. It even helps maintain brand recognition in the minds of the audience.
8. Tutorials:
These are great videos to have if the company has several products that may require some know-how. In fact, in many frequently asked questions, people are often struggling with how to make things work.
A tutorial can immediately solve this problem in the most effective way. Creating a video that can give them step-by-step instructions on using something or getting the best use out of something can curb many initial questions. And it definitely will bring in plenty of views as people may need to watch it again and again.
9. Presentations:
TED talks on video are popular for a reason: they're easy to follow, informative, and educational. And a lot of people turn to videos to learn about something. A presentation is similar to a tutorial but takes it to a whole new level by adding an event's excitement.
When a presentation is done right, it can be highly-compelling, and it can even urge watchers to start sharing the video with other like-minded people who might find it interesting. It's worth the cost of picking up a talented speaker to do the presentation.
10. Reviews:
Testimonials and reviews are more high-value marketing video content. People like to hear from other people about whether something is worth buying or subscribing to.
Word-of-mouth can be a powerful thing, and a lot of consumers read and rely on reviews before deciding to make their purchase. They can hear from actual people through a review video instead of just reading them on a page.
The Power of Videos
Videos are a priceless arsenal in the world of social media marketing. They're educational, informative, entertaining, and, most of all, they tell a story. Brands with something to say and companies looking to tell their own stories need to make the most of the power of videos, especially on YouTube. It would bring them on track to a far bigger audience than ever.
Has your company started using videos for your marketing campaigns? What do you use them for, and which ones get the most engagement? Let us know in the comments below.
About the Author: Manuel Fornillos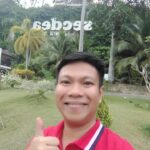 I am Manuel, the Chief Content Officer of Startup Credo. My writing proficiency covers topics about social media, digital marketing, technology, and mobile applications. When I'm not writing you'll see me in my garden with my plants to refresh with nature.