Professional videographers always need to use stabilized camera to capture fabulous movements. Manufacturers launched many designs for handheld axis 3 stabilizers for DSLR cameras. Gimbals have entered the market to impress videographers, but it became essential accessories for Videographers. It comes with 3 brushless motors to help operate the handle movements easily. A handheld accessory to handle easily and operate the movement to get stabilized photography. Here we have listed the top 10 Gimbal Stabilizers for DSLR Cameras.
IKan DS1 Beholder 3-Axis Gimbal Stabilizer:
IKan DS1 stabiliser offers excellent services for mirrorless DSLR cameras. The 3 axis gimbal helps to manage stability of the camera's movements and comes with a joystick control over the pan and tilt modes.
The Special features are easily handheld, lightweight construction is suitable for field users, a lithium battery which needs low maintenance and high durability design. IKan DS! Beholder 3 axis stabilizer can carry up to 3.7 pounds weight.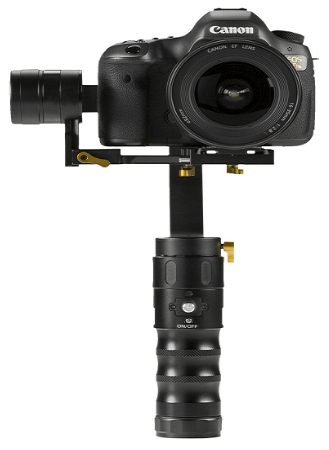 DJI Ronin-MX 3-Axis Gimbal Stabilizer:
DJI Ronin MX 3 axis gimbal stabilizer plays dual roles like it mounting on 600 metrics aerial platforms and on ground closer deployments. This gimbal stabilizer can maintain up to 10 pounds weight useful for DSLR cameras, Mirrorless cameras and Cinema cameras.
It has two modes of controlling such as thumb controller separately for solo operations and radio controller for cameras operations. It is designed with magnesium construction gives high rigidity while putting weights down.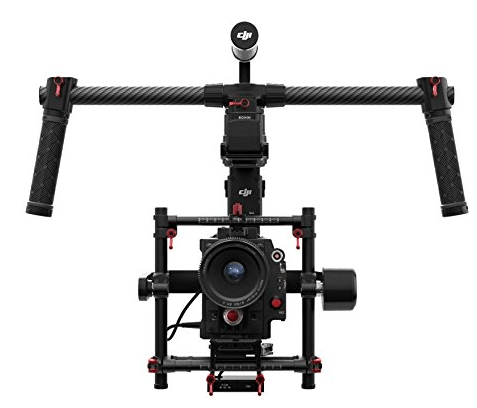 Flycam HD-5000 Video Stabilizer:
Flycam HD 5000 video stabilizer is slight variation from the normal gimbal stabilizers. It gives perfect balancing system can support up to 11 lbs. It gives a smooth and uninterrupted shoot with unique angles. Supports medium sized DSLR cameras.
You can add or remove weights as cameras requirements, it does not require other accessories to adjust heights stands on the center post. If you handle cameras of vertical balancing gives perfect flawless shooting options.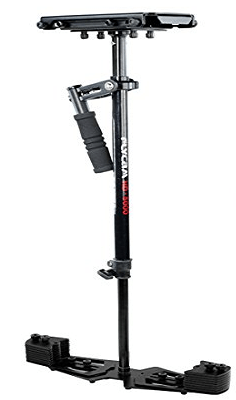 Neewer 24"/60cm Handheld Carbon Fiber Alloy Stabilizer:
This stabilizer is well known for sturdy design, and it offers a great quality of services and balancing ability. It is suitable for beginners because it's easily adjustable gimbal to move high and as well as low shooting angles.
The design is finished with aluminum material and quick release plates suitable for professional needs with affordable prices. It always gives high precision comfortable, but side to side adjustments make little complicated.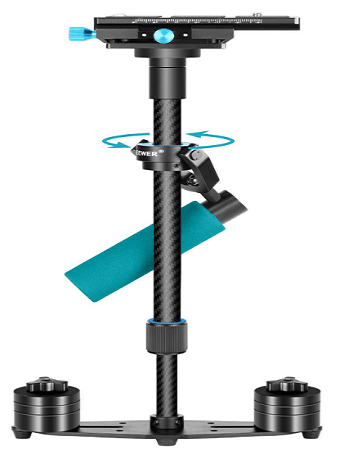 Zhiyun Crane 3 Axis DSLR Gimbal Stabilizer:
Zhiyun Crane 3 axis DSLR gimbal stabilizer comes with modern stylish handheld stabilizer, which is suitable for mirrorless, DSLR cameras and handles weight up to 1.6lbs. V it is well professionally designed controlling system is bit different gimbal use joystick to handle.
One of the amazing features with Zhiyun is the gimbal system can be operated with mobile apps in iOS and Android devices. You can use easily operated if you fix with a tripod mount. It gives impressive 360-degree rotation system.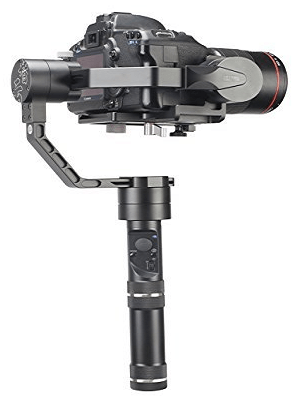 Glide Gear Geranos 3 Axis Gyro Motorized Stabilizer:
Glide Gear comes with a horn type camera mount equipped with 3 automatic controllers which make less balancing strain to users. Glide Gear comes with a Li-ion battery which gives continuous 6 hours of charging to shoot continuously.
It can offer weight up to 2.6 lbs, it is possibly fit for full-sized DSLR, Mirrorless Cameras. The manufacturers give a hard case kit of chest strap to carry heavier cameras, double handle grip stabilizer, 5-way angle joystick. It is perfect for professional, outstanding smooth footage.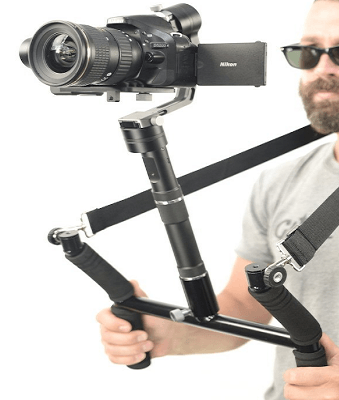 Ikan MS1 3-Axis Motorized Gimbal Stabilizer:
Ikan MS1 is specially designed for mirrorless cameras if you have got one of these best for giving smooth footage. Ikan weight up to 1.7lbs very lightweight and it is designed completely with aluminum extremely durable construction.
At the bottom of the joystick, you will find ¼" thread mount attached to different or it can be used as a tripod. It gives perfect smooth video footage reason behind this it comes with 3 gyro stabilizer brushless motors. The Li-ion battery gives continuous 2-3 hours of shooting videos.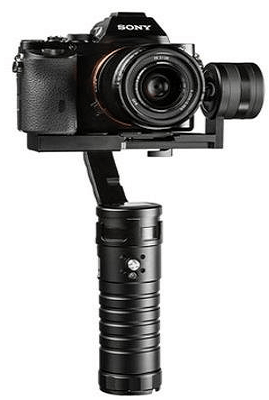 Pilotfly PFH1P 3-Axis Handheld Gimbal Stabilizer:
Pilotfly 3 axis handheld gimbal stabilizer designed with CNC aluminum alloy construction, it takes too less time even if your camera moves faster. It uses 32-bit technology, two IMU sensors to deliver high-resolution accurate stabilization.
The 3 axis gimbal consisted of a built-in battery, 4-way joystick and equipped with 3 modes of buttons. It supports up to 2.6 pounds of weights and high flexibility of cameras. A rocker switch to control the gimbal modes such as pitch, roll and tilt angles with one hand.
CAME-TV Single 3-Axis Handheld Camera Gimbal:
It supports up to 2.6 pounds of a weight suitable for all mirrorless and DSLR cameras. It removes vibrations, unwanted movements, shakes allow you to capture smooth footage. The system includes quick release plates for the camera, slid styled stabilizer and offer multiple operation modes.
It has additional m1/4" 20 threaded hole for a mounting stabilizer for additional devices, allows the camera to the left and right panning movements. It consists of lithium battery which gives up to 10 hours of charge to shoot videos.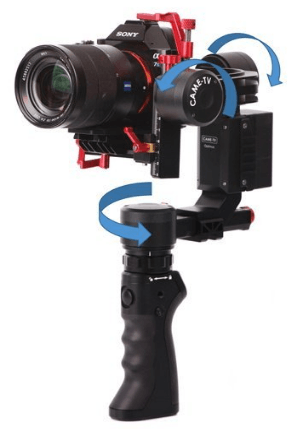 EC S40 Handheld Stabilizer:
EC S40 is handheld lightweight gimbal stabilizer for DSLR cameras constructed with carbon fibre. It works for other DSLR cameras with adjustable base, it does not have all other advanced features.
It gives really steady and smooth footage to make videographers easily handled. If you are a beginner it is best suited for learning and e=using this gimbal stabilizer. It comes with a quick release plate for camera movements.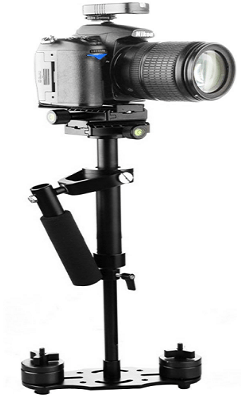 Conclusion:
If anyone searching for best gimbal stabilizers for your DSLR and mirrorless cameras. Here we have listed the top 10 DSLR gimbal stabilizers for beginners and advanced users. Make use of this information to choose best gimbal stabilizer for DSLR cameras.