We are living in a world where online video viewing has become the daily tasks of humans life. In contrast, the 5G network speeds improve the performance of video and increasingly used to communicate with audiences more effectively. Let's be honest that a beautiful picture is worth a thousand words, as well as a video, which is worth at least a million. There is a difference between free music from YouTube and royalty-free music. Royalty-free videos and music come from online resources where you can find a vast Library. Here we compiled the list of 50 Best Royalty Free Video & Music Sites in 2022.
Best Royalty Free Video Sites in 2022
Storyblocks Video:
It offers a subscription-based royalty-free video download website. Video options include lifestyle footage, aerial video clips, natural scenes videos.
Videezy:
Videezy offers free videos for personal and commercial use. Videezy boasts thousands of HD and 4K quality videos. It provides a user-friendly search for a keyword from the landing page.
Pexels:
Pexels website providing free stock videos with high quality. Users can easily create and manage your portfolio and help millions of people to develop beautiful designs and products.
Life of Vids:
A grate website to visit and hosted on Vimeo, free to use for commercial and personal. We tested it with a couple of generic keywords scroll through the beautiful collection based on topics, like cities, people, and nature.
Pixabay:
Pixabay allows you to download royalty-free videos to share your videos on public domains. You can share the vibrant community of creatives copyright-free video clips.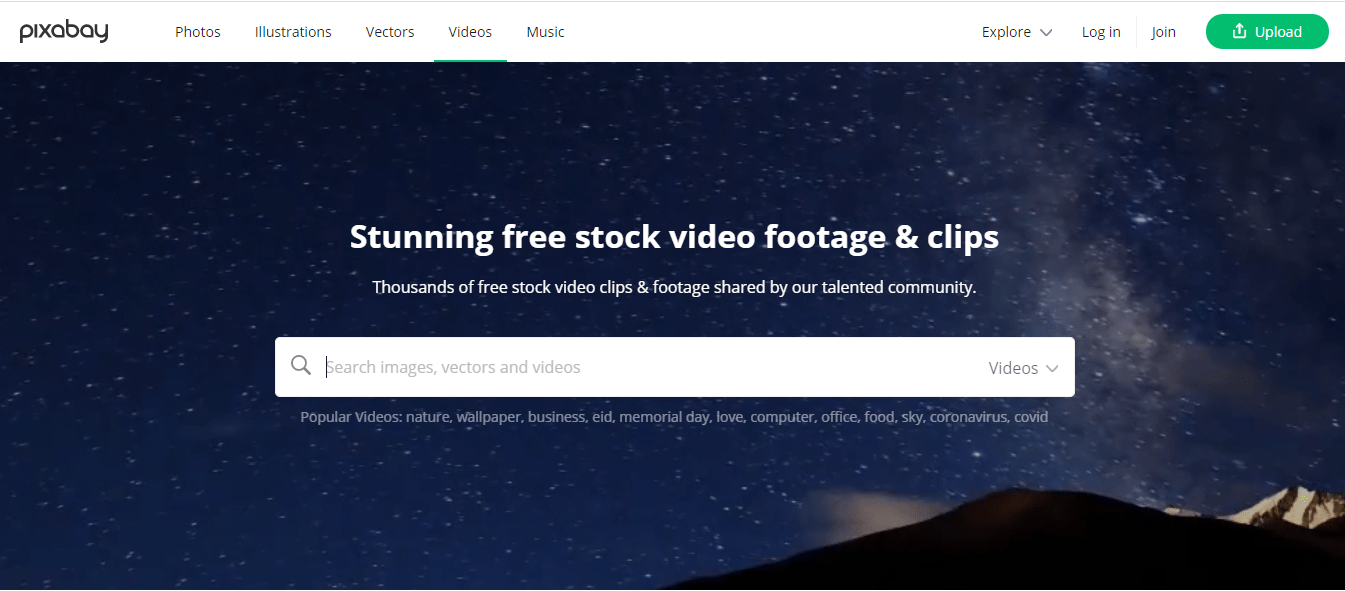 Clipstill:
Clipstill is a platform that enables you to download clips based on people, food, nature, and place, etc. Use these free videos for web and marketing.
SplitShire:
Splitshire is primarily a free stock video site with a huge collection of videos free to use for commercial and personal.
Pond5:
Pond5 provides over 17 million free stock video clips. A New York-based site for downloading and to find videos for TV series, and more. Thousands of royalty-free videos are added daily.
Videvo:
Videvo is a website where you can find motion graphics, music tracks, and thousands of other free stock videos. Most of the videos licensed under as Royalty-Free and upload free HD, 4K stock video.
MixKit:
MixKit provides free High-quality videos to download for your projects. It is continually growing our community of contributors. Right now, videos can use in a commercial and personal project.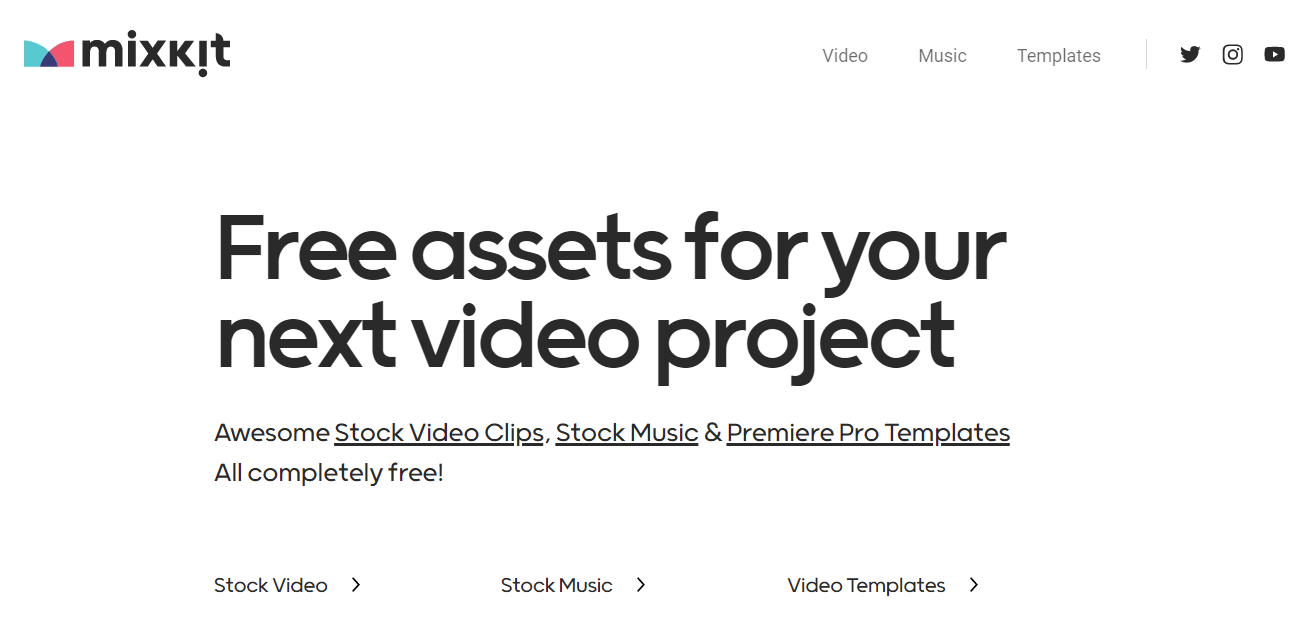 Stock Footage for Free:
Stock Footage for Free offers pretty much what you would expect and the pretties, functional. Users can use free HD stock videos by selecting the category to find something specific.
123RF:
It is a stock video content providing agency. You will get video clips related to animals, abstract, beauty, education, lifestyle, etc. This site uploads more than 90,000 content daily.
FOCA:
FOCA offers free videography for personal and commercial use. These videos are under CC0 license, which can be freely used and redistributed. They upload videos every week.
Flickr:
Flickr offers free stock video website that enables to share on video clips. You can download various categories of videos for free.
Pikwizard:
Pilkwizard has a library of 1 million videos and images. It offers free Green Screen videos, slow-motion videos, and Best HD and 4K videos for commercial use.
Bigstock photo:
This website contains a wide variety of videos for commercial use. You can search for the most popular videos filtered by resolution and keyword.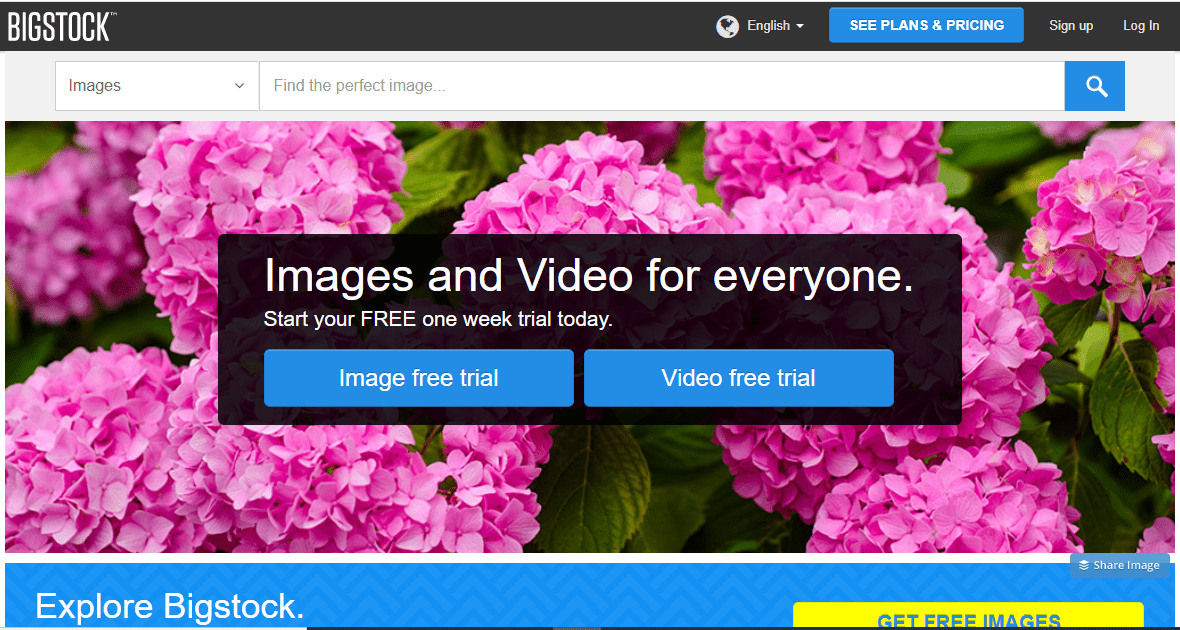 Motionelements:
It offers a wide variety of royalty-free video clips to download meet your business needs. It is compatible with various video editings software like Final Cut Pro X and Sony Vegas Pro.
Lifeofpix:
Lifeofpix Offers a wide selection of videos to manage your private & public profiles. You can free to use them for commercial and personal.
Iso republic:
Independent website which offers great collections, high-resolution videos, and photos. It allows you to download, use it for personal and commercial projects.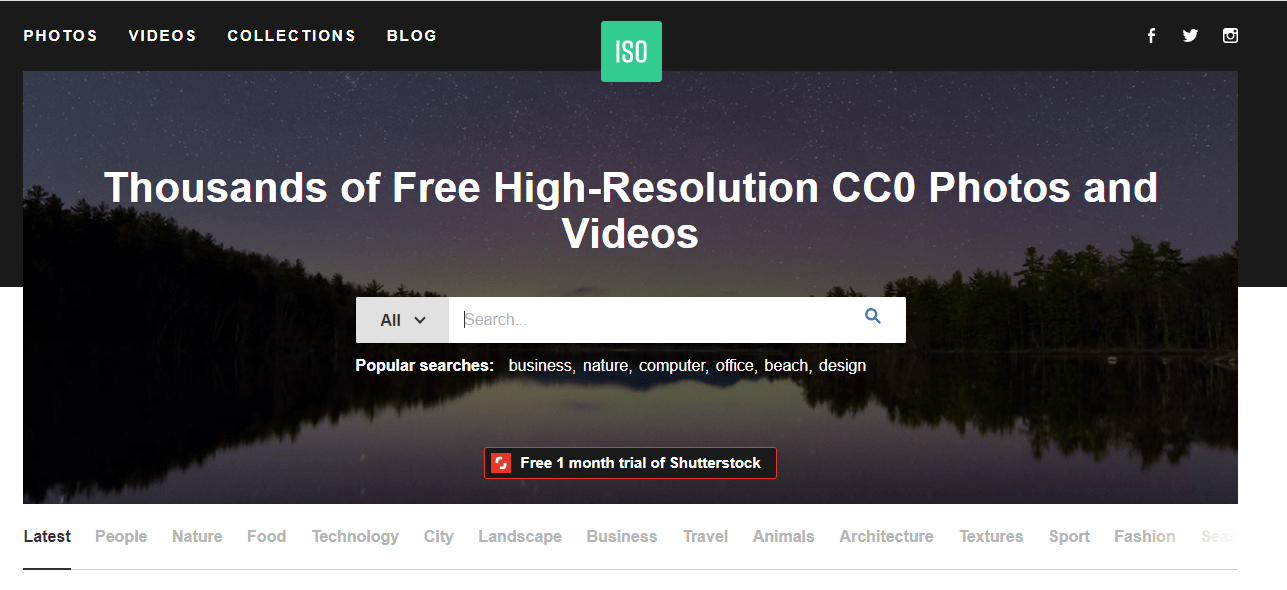 Mazwai:
Mazwai is a free source of stock videos and moving images. This site contributes and expanding its library of free content with safe usage.
Coverr:
Coverr allows users to download the free beautiful looking videos for your websites, Facebook. You can search for a library of clips every Monday.
Dareful:
An online space where you can find and download a free 4K stock video clips. Use these according to your personal and business needs.
Xstockvideo:
Xtockvideo provide a free to download video library which has over 90,000 members. You can set useful looking and attractive templates Safe to download. You can download HD video content.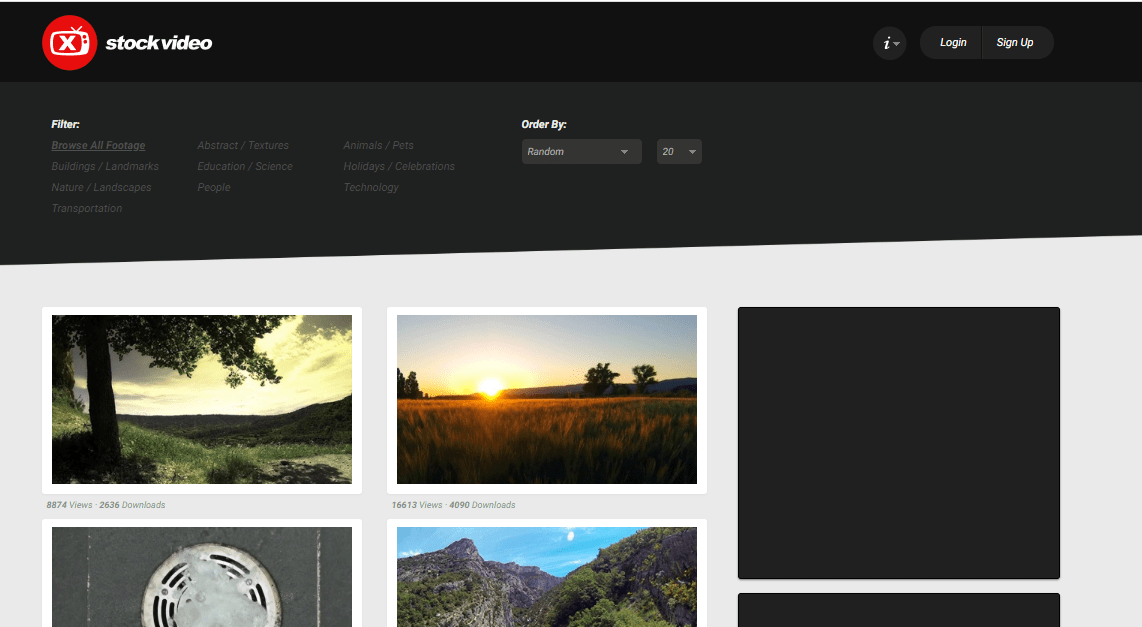 Vidsplay:
Vidsplay is a free stock video site to browse by the newest video that provides a growing collection of high-quality videos that makes filmmaking affordable and accessible.
Beachfront B-Roll:
Where you can know that site is free to use with no attribution required. Videos are split into different categories like Technology, Holidays, Nature.
Best Royalty Free Music Sites in 2022
AudioJungle:
AudioJungle offers a ton of royalty-free music worth of 998,470 tracks. Google search engine offers fantastic websites super easy to use. Users can use each track for business and personal use.
Soundstripe:
SoundStripe is a new player that offers no copyright music with an excellent model for small to large content creators. Provides the curated playlists based on your previous picks and add new tracks to that one.
PremiumBeat:
PremiumBeat is a subsidiary to one of the most well-known stock image companies ShutterStock . It has a huge library of no copyright music curated by the musical experts.
Audioblocks:
One of the heavy sites of royalty-free music for a good reason. It has multiple monthly plans starting as low prices and unlimited downloads of free music, stock video, graphics, sound effects, and more.
Music Vine:
Music Vine offers royalty-free music with a wide range of quality soundtracks. It has only a couple thousand tracks to choose from the library. All records are extremely high-quality orchestrations.
Artlist:
Artlist offers Uncomplicated music licensing, and one universal license for all the music tracks. Use these music tracks anywhere at any time. The Advanced filtering options filter the tracks based on instruments.
Bensound:
Bensound offers a huge collection of free soundtracks. The open licensing option lets you use the Bensound tracks on online videos. It also has a subscription-based pricing plan.
Productiontrax:
Productiontrax is a great website that provides royalty-free music, stock video footage, sound effects, and stock photos for multimedia use. Interactive media on an on-demand basis for the creators.
Musicbed:
Create a free account with the mail id and use it for free soundtracks downloads. Discover the dozens of playlists for cinematic backgrounds.
Tekno AXE:
Tekno AXE offers royalty-free music for commercial and non-commercial purposes. YouTube creators can download it for free and make sure to use with the license.:
Hook sounds:
Hook Sounds is all about offering music for business sites. Hook Sounds have a good selection soundtrack for better use of personal and commercial purposes.
Dig CC Mixter:
It is all about offering their free music for the content creators, even for corporate use. You can free to use their tracks anywhere you would like to, and it provides fantastic options for start-ups.
AKM Music:
UK based free reality music offering website for the YouTube creators. One of the most popular and have a huge collection of music tracks exist for the creators.
MixDown:
Mixdown Music is formerly stockmusic.net, and it has been licensing music for almost two decades. The license is quite flexible while covering usage from personal to commercial with no limitations.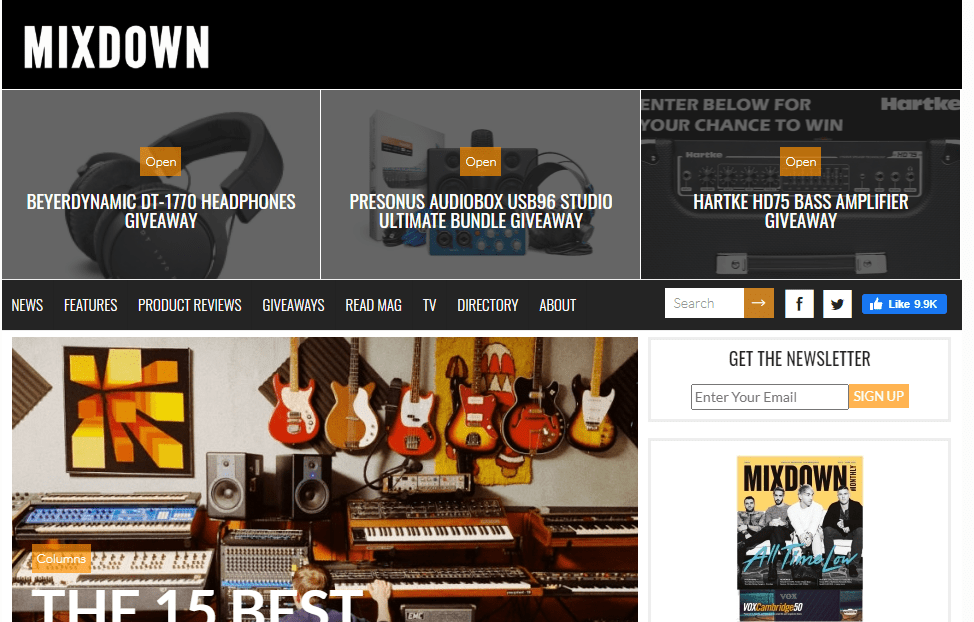 YouTube Audio Library:
YouTube is one of the best places to start your search for no copyright music on its own audio library. It offers hundreds of different sound effects, anyone, free to use. Stock Music Site:
Soundstripe:
Soundstripe is a great website and is partners with many artists worldwide to produce songs. With a Soundstripe account, follow artists, and even you can create your playlists.
Epidemic Sound:
Epidemic Sound providing royalty-free tracks for YouTube creators. It offers a fairly extensive library of tracks for independent creators and has been around for 10 years.
Tunefruit:
Tunefruit is a great website to go when you've got a soundtrack or band already in mind. You can freely download the Tunefruit soundtrack. Amazon:
Amazing Music Tracks:
Amazing Music Tracks stand out with their incredibly detailed search of various filters. If you're looking for some specific a rock soundtrack, there are dozens of sub-genres search with date and categories.
Filmstro:
Filmstro offers customization features for the royalty-free music in over 65 different categories. Filmstro lets you create a customized soundtrack by changing its depth, power, and momentum.
Purple Planet:
Purple planet hosts a huge collection of soundtracks that users can freely downloadable. It offers Unlimited free downloads free to be used for non-commercial purposes.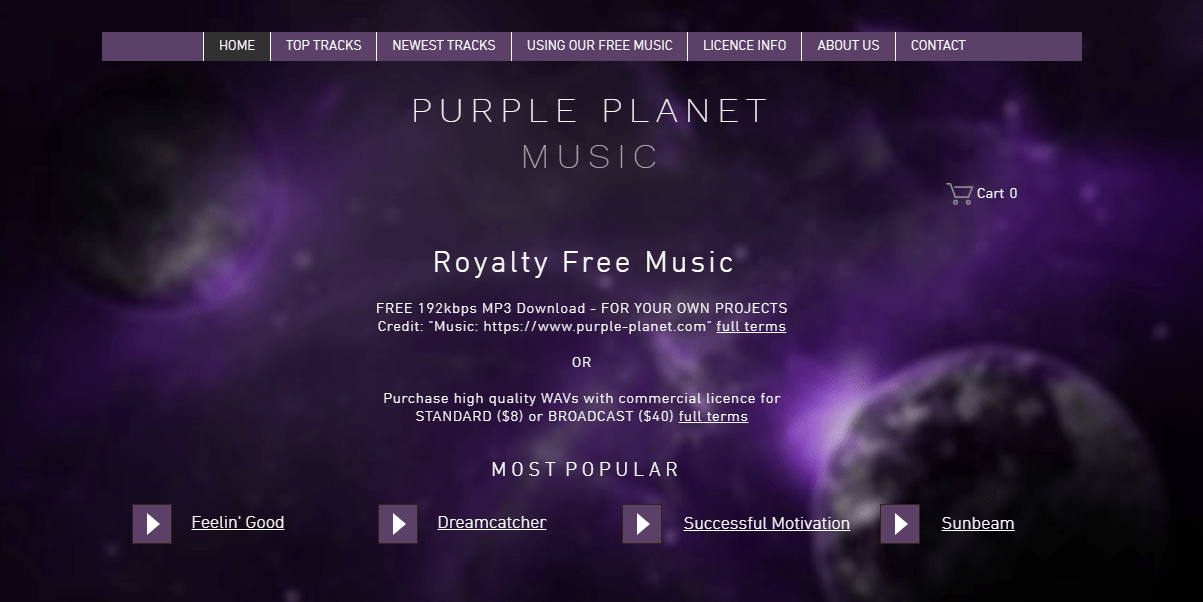 Free Stock Music:
The name itself describes the free tracks available to use for business and personal. MP3, WAV, and AIFF are three formats it allows tracks for users.
Incomptech:
It offers hundreds of royalty-free tracks across dozens of categories. Downloads and use these tracks for both commercial and non-commercial use. Create an account to download the tracks.
TeknoAxe:
This website consists of 1500 different tracks in different genres. You can find everything classical to other orchestral music. Anyone can use tracks for cultural and non-commercial use.
Josh Woodward:
Josh offers completely free to use for commercial and personal purposes. It has a humble collection of 200+ music tracks across a variety of genres.
Conclusion:
Finding the best royalty-free music and Videos tracks become must easier than in the past. Tons of websites exist with huge libraries of Videos, Images, and music that help you to secure your YouTube channel from copyright strikes. Here are the 50 Best Royalty Free Video & Music Sites for the content creators in 2022.