With the effective use of compressed algorithms and enhanced internet connectivity today, we can use most out of the video calling apps for video chatting. The market offered a lot of options while choosing the right video chatting apps. There are tons of apps to choose from them, depending on the situation. Here are the top 50 Video Chat and Video calling apps.
Best Video Chat Apps And Video Calling Apps
1. Skype:
One of the most popular videos calling app available for both desktop and mobile. Best video chatting app for the android and IOS users.
2. FB Messenger:
Once you installed the Facebook Messenger app in your smartphone, a straight way you can use it for video calling. Applicable for both Android and IOS devices.
3. WhatsApp Messenger:
Works for Android, IOS users, and Windows, MAC operating systems. One of the most used videos calling app with 2 billion Global users.
4. Google Duo:
Google Duo is an excellent software that is remarkably easy to use software from Google. Applicable only for Windows, IOS, and Android users od maximum free limit of 8 users.
5. Marco Polo:
Marco Polo allows users to send video messages if that person not online. It is useful for a large group of people.
6. House Party:
App suggest app caters for friends and family sharing point from a distance.This is also equipped with games and thrive. Gropu of 8 people can hang on at a time.
7. Viber:
Viber is an HD Video calling app that offers fun stickers, group chats, and switches between chat rooms quickly.
8. IMO:
IMO is an excellent video calling app that provides HD quality video and unlimited chatting app. Access multiple clients at a time.
9. JusTalk:
Just Talk is a free video calling and fun app easy to share multimedia files with friends and family.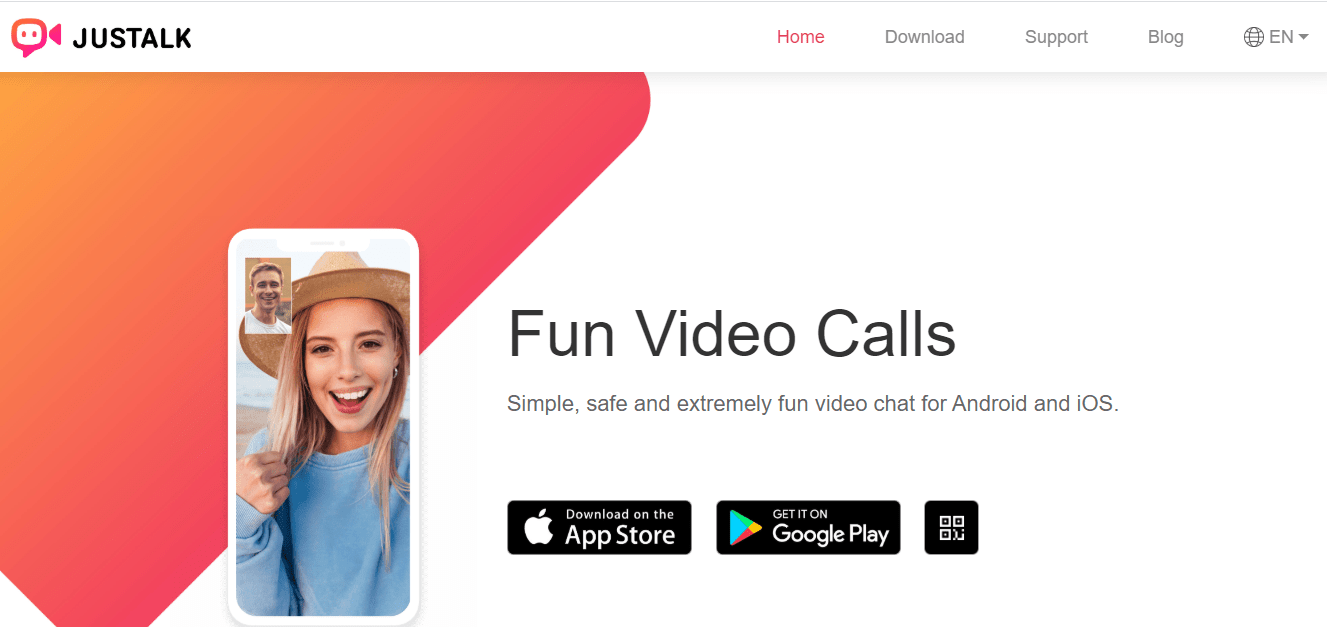 10. Hangouts:
Google Handout is an excellent video calling app used for client meetings. Hangouts offer a secure way of conferencing.
11. Join.me:
Video Conferencing app to join meetings and face to face video calling. Available for Android users and host parties through IOS devices also.
12. eztalks :
eztalks is a free one-step video conferencing app and get connected with up to 100 clients. It provides easy and secure access to web conferences.
13. FaceTime:
Facetime allows up to 32 users in a group video calling. Apple users have more reliable support on the Facetime app. Available for iOS on mobiles and Mac desktop users.
14. Discord:
A pretty video chat and video calling app which allows up to 9 people for free.
15. Talky:
Talky is a group video calling and screen sharing app for android phones. Eliminates the social barrier one to one video chat.
16. Line:
A new video communication app that allows free voice calls and messages whenever and wherever you are.
17. Tango:
It offers the best quality video services globally. It has some stickers and filters have fun on video calling.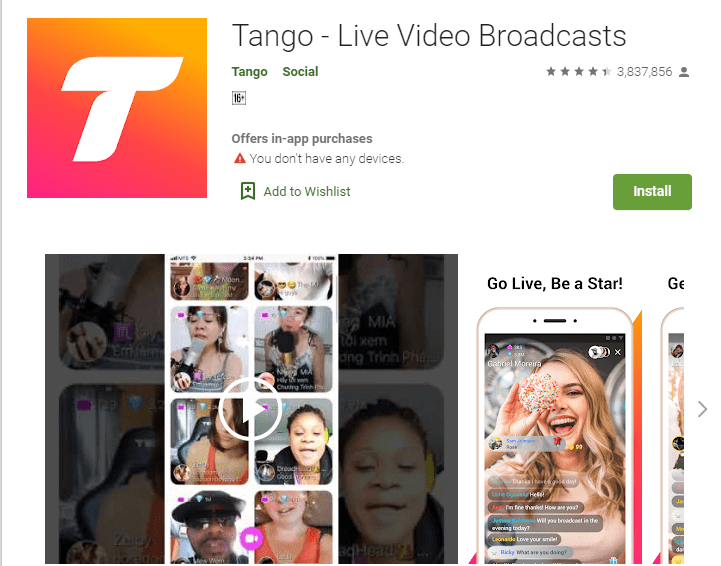 18. WeChat:
WeChat is another popular video calling app for android with a minimum of 100 million downloads till the date.
19. Zoom:
one of the professional video conferencing applications with millions of users globally. Zoom offers secure video conferencing for b2b businesses.
20. YeeCall:
YeeCall is a video calling and voice calls for android users. YeeCall offers high-quality video chatting for international users.
21. Bigo Live:
A leading video calling and mobile video streaming with family and friends. You can make friends with this app.
22. Snapchat:
First and best video calling social media app with millions of users. All other social media platforms heritage the features of Snapchat.
23. ICQ:
ICQ new video messaging and calling apps for those who are online. To spend money on phone calls, make use of this free video calling app.
24. oovoo:
It is safe and free to download video calling apps for smart calling. Instant messaging high quality calling app offers collaborative stories.
25. Camfrog:
Camfrog video chat app for free to download and streaming app. It offers user-friendly features and makes new connections globally.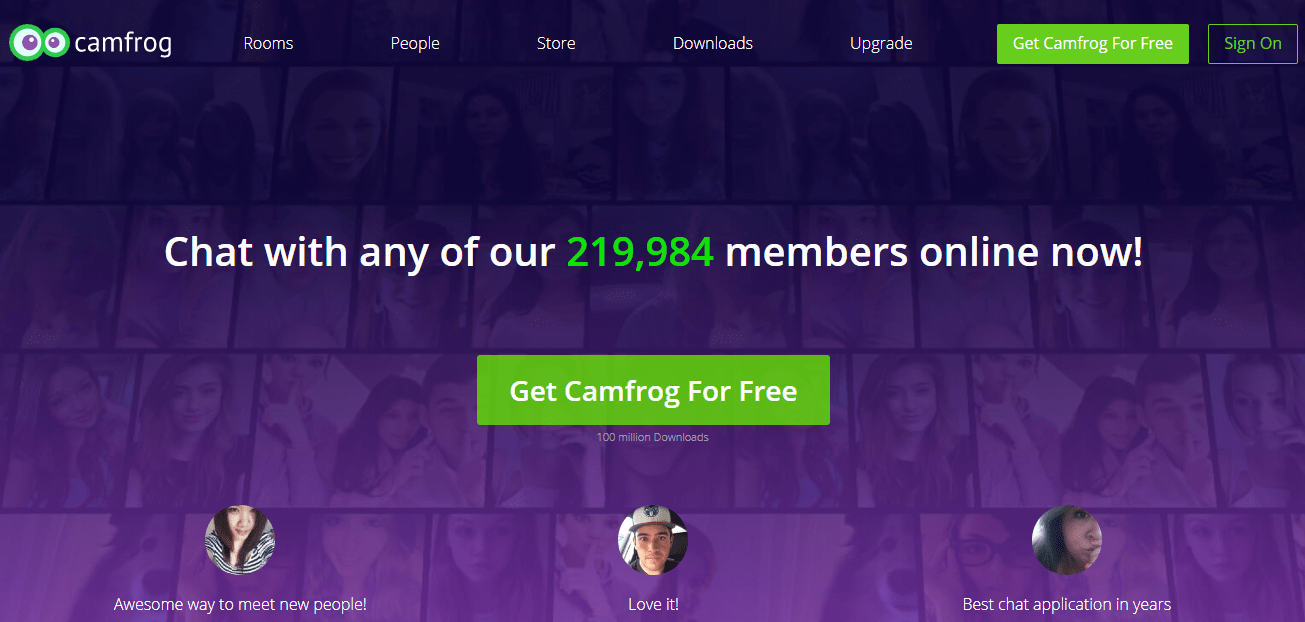 26. Hala:
Hala is a free voice and video calling app with 3D effects. It offers stickers, filters on its platform.
27. Zalo:
A new market-leading messaging application with amazing features. A new latest version is available in the google play store…
28. Instagram:
Instagram has become the number one social media application to share day to day activities with friends and family.
29. Airtime:
This app creates room to join for the conference. Group video chatting is possible with the AirTime app.
30. Kakao Talk:
A new video calling and chatting app with password protection. Kakao Talk app allows sending multimedia files at a time.
31. ringID:
A video calling and live streaming app to send unlimited multimedia files. Unlimited video callings, secret calls, and new stickers are possible with ringID.
32. Nimbuzz:
Nimbuzz is an old-fashioned video calling application. This app specially designed for video calling and messaging for new generations.
33. Ekiga:
An open-source video conferencing smartphone app. The latest version of Ekiga allows video conferencing from the desktop or PCs.
34. TokBox:
TokBox offers free video chatting features with friends and family. Best for one to one video calling with the one-click button.
35. Vsee:
Vsee Messenger is the best video calling and messaging app with the high 3G and 4G networks. You can do video calling with low bandwidth also.
36. Yahoo Messenger:
A free video calling and messaging app from Yahoo. Free app for both the Android and IOS users.
37. Signal:
Signal is one to one encrypted video calling app for the open systems. Anyone can chat privately with the Signal video app.
38. Microsoft Teams:
Microsoft Teams is a new video conference application for professional meetings. Nowadays, companies using Microsoft Teams for organizing the remote conference.
39. Contus Fly:
A multi-face chat solution to build video chat for IOS and Android users. This app is specially designed with Web RTC signing.
40. ALO:
ALO is a social video chat app to meet more people in Group calls. Free to download from the Play store and app stores.
41. Wire:
The most secure video calling and live streaming application for smartphones and desktops.
42. BBM:
BBM is an enterprise edition of video chatting and calling app. It allows smart video calling even with a poor network connection.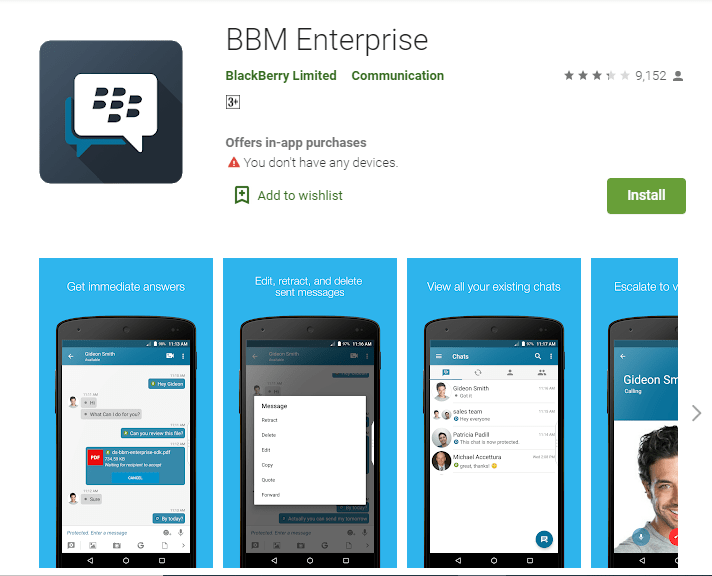 43. Whereby:
Video conferencing, video meeting, and screen sharing with Whereby Apk. It allows for browser-based video meetings.
44. Messenger Kids:
The video messaging application designed for kids. This app is available for Android and IOS users with a fun feature to the Kids.
45. Jisti Meet:
Jisti Meet is an open-source instant video calling app. It lets your friends and family with group video calling.
46. Flock:
Flock supports one to one chats and video calls for all channels. One of the best video conferencing and collaboration platform.
47. Tox:
Secure messaging, video catch up face to face application for secure video calling. Tox protocol is a peer to peer high data usage system.
48. HipChat:
You can create persistent chat rooms for the clients. It offers basic text messaging, video chatting app.
49. Fring:
Fring is a simple video calling application through skype. It supports up to 4 people on group video calling.
50. SOMA Messenger:
SOMA Messenger for android phones and Apk for desktop. It allows global communications for family and friends.
Conclusion:
All the video calling apps have their unique advantages, and special features let you a fantastic experience with unlimited bandwidth. You can download any of the Video Calling apps for hassle-free video conferencing.