Online video has become an integral part of business marketing, especially a fantastic asset for improved conversion rates. Successful video marketing often requires excellent content regularly. Video creation is now easier than ever, with the advanced content creation tools popping up absolutely for beginners to create compelling, beautiful videos. Today, we are glad to present an updated list of free video content creation tools to help you stay top in 2020.
Top Video Content Creation Tools
VideoScribe:
Video scribe allows users to create video animation videos as many as you can in a cost-effective way. You can easily make whiteboard animation videos. As explainer videos work well in for video marketing does not matter whatever the industry is.
GoAnimate:
GoAnimate is a professional software for creating professional-looking animated videos within minutes. It offers drag and drops functionality to select multiple backgrounds, characters, settings, and properties. If you assign dialog to a specific character, it will automatically lip-sync to that character.
Camtasia:
Camtasia is a tool from Techsmith that provides screen recording actions and movements. Visible content on your computer screen can be captured, edited, and published. It offers the green screen feature that lets you put into the video, including the Voiceover. Camtasia provides the free mobile app for screen recording and available for both the Mac and PC.
ScreenFlow:
Screenflow is a professional-grade screen capture and editing software. It records the video content from a computer monitor, iPad, iPhone screen, audio from Mic or computer, video from the Camera. Screenflow software also provides annotations, callouts, video filters, built-in transitions, etc.
Adobe Spark Video:
Adobe spark one of the popular tools to create videos, posts, and pages. It is now available for desktops, android, iOS devices. Brands can manage with the templates provided by Adobe Spark. It is free and premium packages. You can customize the brand logos, brand videos, and images.
Canva Pro:
Canva Pro is an online graphic design tool for content creators, video marketers. It offers professional designer suite and time-saving factors. You can easily create and upload the licensed quality video content to your websites. Canva is a free tool that offers fantastic photos and videos for business. Canva Pro is a premium one that provides thousands of predefined templates to create and edit the videos.
Filmmaker Pro:
Filmmaker Pro is one of the top video editors and moviemakers designed for both professional and personal use. It offers advanced video editing features, best used for Filmmakers to create excellent banners, video clips, teasers, trailers, and much more.
FilmoraGo:
FilmoraGo, a comprehensive video editor tool, working on FilmoraGo, will make it feel like you are editing your videos on your desktop. It offers a range of video editing features such as video ratio/crop, trim/split, speed control, voice-over, reverse, picture-in-picture. And an audio mixer. FilmoraGo is free to use without any watermark on it, and it only limits the length of your videos.
Soapbox by Wistia:
Soapbox is a Chrome extension from the Wistia video content creation tool that lets users record, edit, share videos. With this simple Google chrome extension, you can measure the presentation videos. Record the videos both on camera and screen simultaneously, which allow you to see in split-screen. Create unlimited videos with this free plan.
Movavi Video Editor Clips:
Movavi Video Editor Clips is also another video editing app available for both Android and iOS device users. Unlike many other mobile video editor apps, Movavi lets creators create videos suitable for Instagram vertical videos, IGTV, YouTube videos, Square videos, etc. The free plan offers unlimited videos without watermark.
VidLab:
VidLab is one of the free video creator apps that allows you to create multi-track, music, add and adjust text, images. It also offers audio recording features. This VidLab app seems to be available only iOS users at the moment. Like other video creation tools and editors, it provides video without a watermark for the free plan.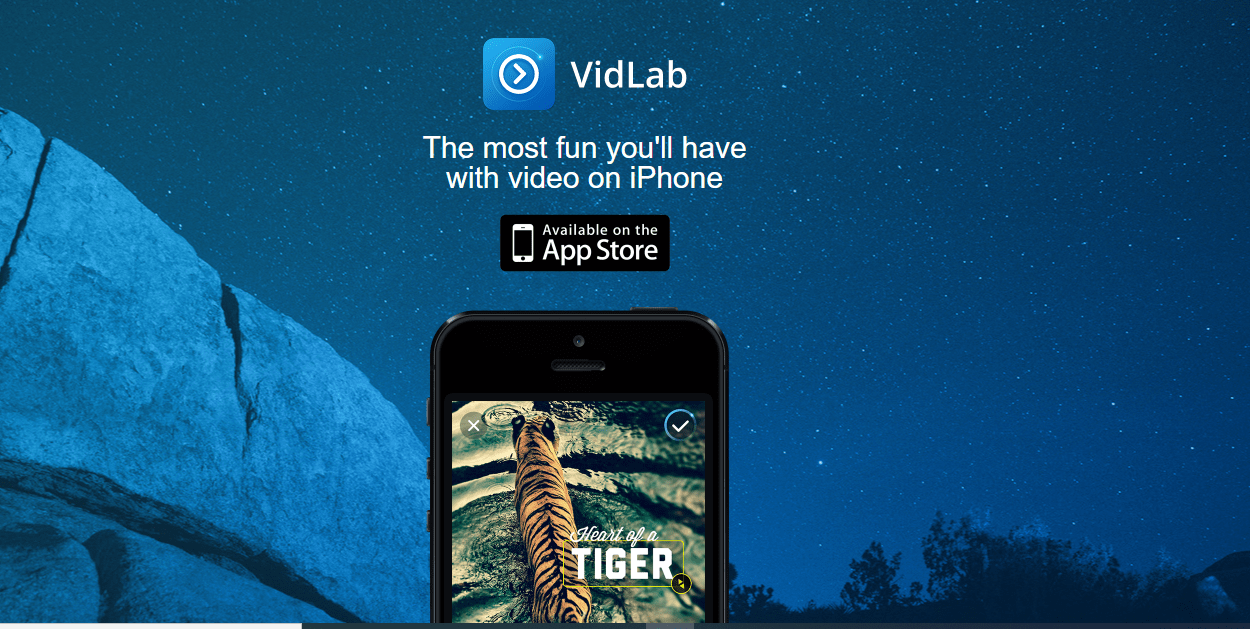 Windows Movie Maker:
Windows Movie Maker is a great video creation tool for Microsoft. This is available for both iOS and Android users, devices. It is an essential Windows suite from Microsoft.
Adobe Premiere Clip:
Adobe Premiere Clip is one of the most popular mobile video editing apps both for Android, iOS users. Once you have selected the video clips, it lets you create a video automatically that is customized by yourself. Users can easily change the background music, edit the video clips, photos, add transitions add titles, and more.
Wave.video by Animatron:
Wave.video offers online drag-and-drop features and social media video maker. Easy to resize your videos to vertical, horizontal, just with a single click. Create ideal videos for all social media platforms without any watermark on it. Easily create up to 10 minutes of videos and export it into two minutes with high quality.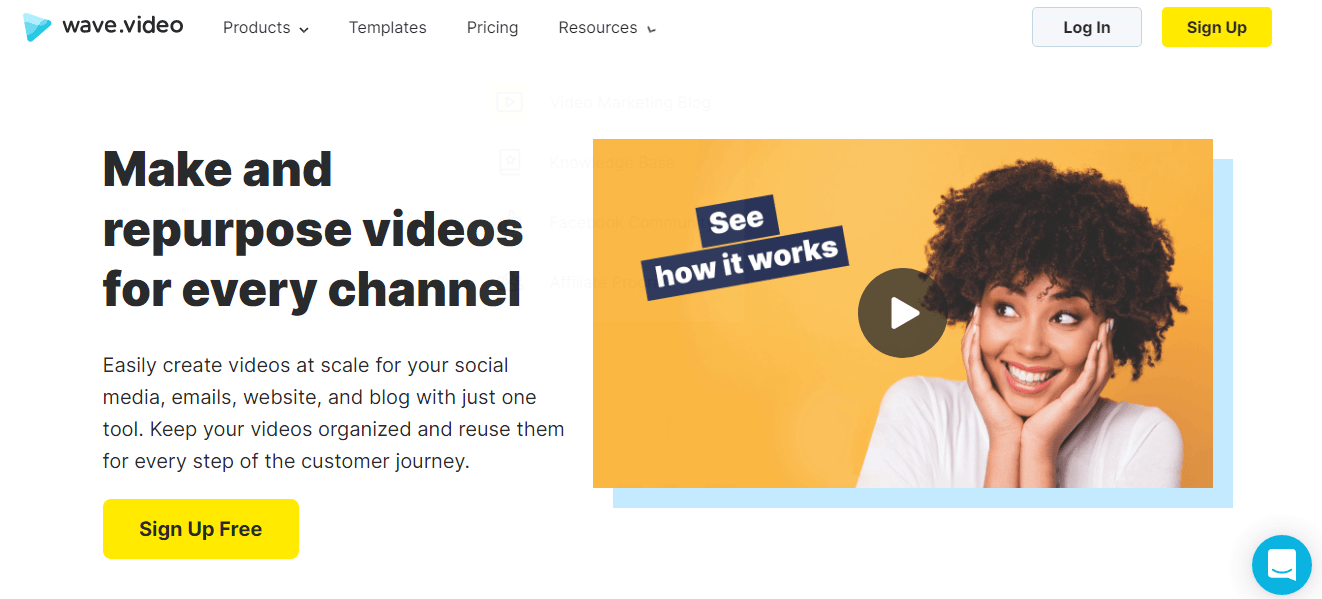 iMovie:
Whenever you are using the macOS and iOS systems at that time, iMovie is likely one of the best free content creation tools you can use for content marketing. iMovie app makes it easy to create, share the videos to make Hollywood-style video trailers.
WeVideo:
WeVideo is the latest video editing tool for eCommerce websites. It is also another all-in-one solution for online sellers who want to create and edit, host the video content for multiple platforms. It is affordable, easy to use features works for Facebook video maker, Motion Titles, Voiceovers, etc.
PowToon:
Powtoon offers easy to use drag and drop functionality to create videos content from a variety of library shapes, images, props, and animated files. You can easily choose and upload photos, and text import from your screen captures. Powtoon software allows you to use a human hand for added visual interest to start the images.
Wirecast:
Wirecast is live video streaming video software used more likely for news gathering services, conferences, sporting event streaming, and educational facilities. This software feeds for multiple devices, including the microphones, webcams, live camera feeds, etc.
Videoshop:
VideoShop lets the users add background sound effects, music bits, and voiceovers to your videos. You can easily edit and combine the video edited clips with the help of some filters. After creating compelling videos, you can easily share it on social media, and the app is available for iOS and Android.
Magisto:
Magisto is one of the fully automated video editing tools powered by advanced AI algorithms. With the help of Magisto, you can choose any part of the video/photo and merges it into a brand-new video. Create the videos by adding music, video editing filters, and you can also record the video clips within the app itself.
Animoto:
Animoto tool allows them to take photos, video clips, and text. You can also add the music from its library to videos clips and quickly create videos that can be posted to your company blogs, websites, social media sites. It provides the number of customizable video templates and hosting services.
Animaker:
Animaker is the best video content creation tool for you! One of the hottest animated video tools you can find in the market. Animaker helps the users to create a great animated video suited for all types of businesses. Easy to use user interface do wonder for creating mature videos for your activities. Choose the various video editing dashboard depending on the kind of consumer.
Moovly:
Moovly is one of the best video animation tools that comes with numerous inbuilt templates. Moovly tools have over 175 million video clips, audio files, animated items. It is an excellent tool to create conference presentations, YouTube intros, advertising videos, explainer videos, banners, and more. It comes up with customization features such as graphics, clips, icons and also offers high-end animations that can be used as backgrounds for videos.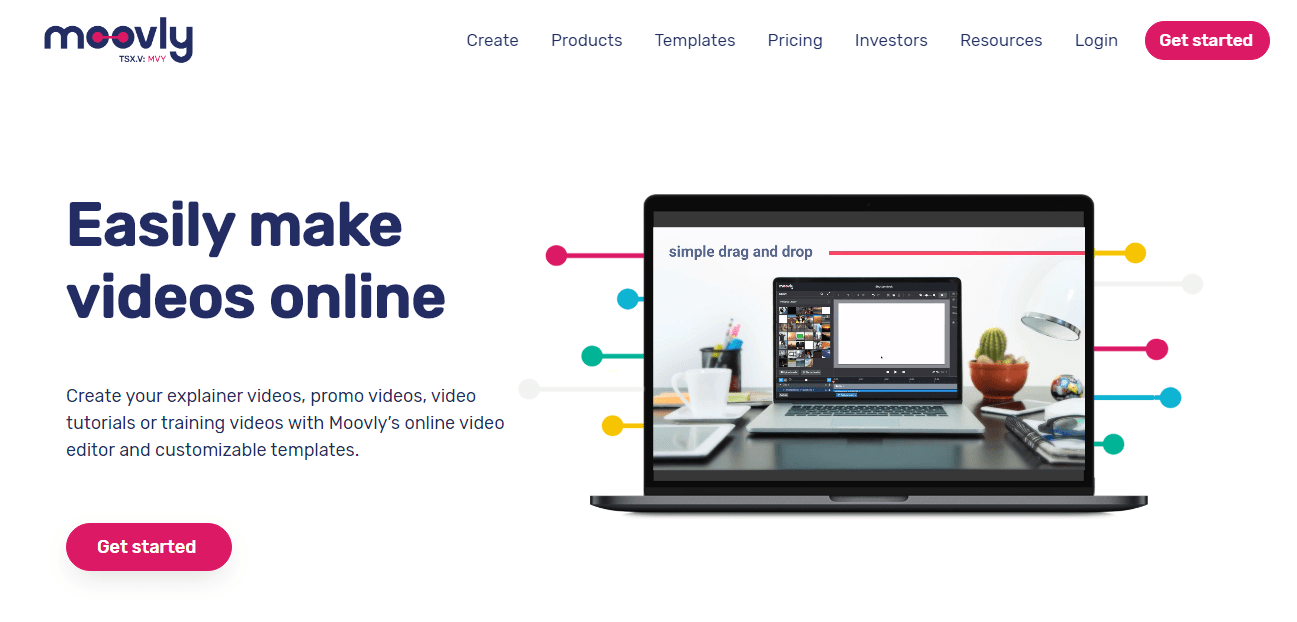 Promolta:
Promolta is a great video editing tool and a video promotional tool for your business. It allows users to create videos for video blogs such as YouTube and Vimeo and thereby increasing brand exposure. Develop videos in your budget for campaigns to target the audience. Promolta business tool will take care of the rest of the things.
Biteable:
Biteable offers its advanced features to create online animation videos that can be used by complete beginners. It provides hundreds of different video styles of animated scenes and lives action videos. You can easily create, edit your custom-designed videos, and can add music clips to your video. With the help of Biteable you can create videos, slideshows, and ads for business.
Wideo:
Wideo another great video content creation tool designed to help create video marketing videos as efficiently. This video creator is easy to use with predefined templates. Wideo provides the simple drag and drops functionality use into video builder. Create animation videos with Wideo with plenty of customization options.
Prezi:
Prezi offers already designed presentations for non-designers, and it was also letting to a quick start with templates relating to different industry niches. Prezi is a fast video content creation software and makes your work easy to navigate through a presentation based on your audience preferences. The free version has some limitations.
Conclusion:
More brands using video content for promotions and diversify content offerings. The best ways of standing out from the crowd will be creating engaging and unique content. Differentiating and Choosing the best video content creation tools, video editing tools can be tricky. So, we made you easier by mentioning the Video Content Creation tools list here. Let's find the incredibly useful video content creation tool for Video Content Marketers.