Over 70% of the US households have at least any one of the video-on-demand subscription platforms. This indicates that video-on-demand is the future of digital streaming, and new services are popping up, offering customers a new way to view media content. It provides limitless choices in the form of movies, music videos, series, and documentaries on the White label Video on Demand platform. The reason for the growth of video streaming increased the usage of mobile and digital video consumption.
The new technologies allow any small businesses to create their own Video On Demand platforms. There are a number of video-on-demand platforms out there in the market. But few Video On Demand platforms offers White label products. Let go through these white label video-on-demand service providers to build your VOD platforms.
Top White label Video on Demand platforms:
Vodlix:
One of the best white label OTT, VOD streaming providers. It also offers video encoding, monetization, and streaming solutions. Vodlix supports for Live TV, Linear videos with the EPG. It is all in one solution for multi granular and supports more than 50 languages. SVOD, AVOD, PPV support, and DRM integration are the best features of Vodlix.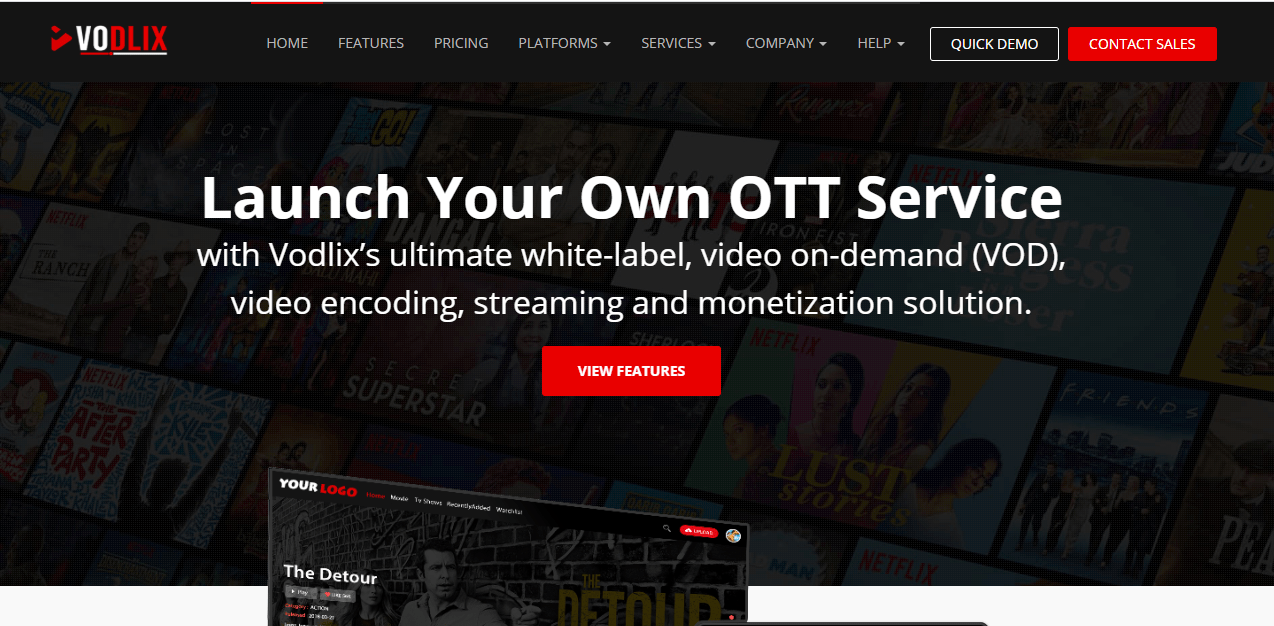 Muvi:
Muvi is an all in one OTT platform which provides the audio and video streaming services. Muvi OTT platform is easy to use and which helps in technical aspects of your video's platform. Content creators can create and customize their video-on-demand services, live streaming in various channels. It offers a limited number of websites, marketing functions. The robust cloud-based VOD platform offers live streaming, On Demand video, and easy to set up the platform.
Clipbucket:
Clipbucket is an open-source OTT and VOD platform. Many consider it is one of the best in the business solution for video websites. It allows users to upload and stream video content. Build your own on-demand video platform with the excellent services offered by the Clipbucked. It offers the top content security.
Brightcove:
Brightcove offers the most comprehensive video-on-demand solutions to the content creators and businesses. You can get a complete wide range of video creating and distribution services. The suite is designed especially for businesses to deliver video content effectively. You can monetize these videos across a wide selection of devices and platforms.
Brightcove offers a strong backend framework for video delivery CDNs. Easy to understand user interface and YouTube synchronization option is a great way to manage the videos, organize and manage your channel.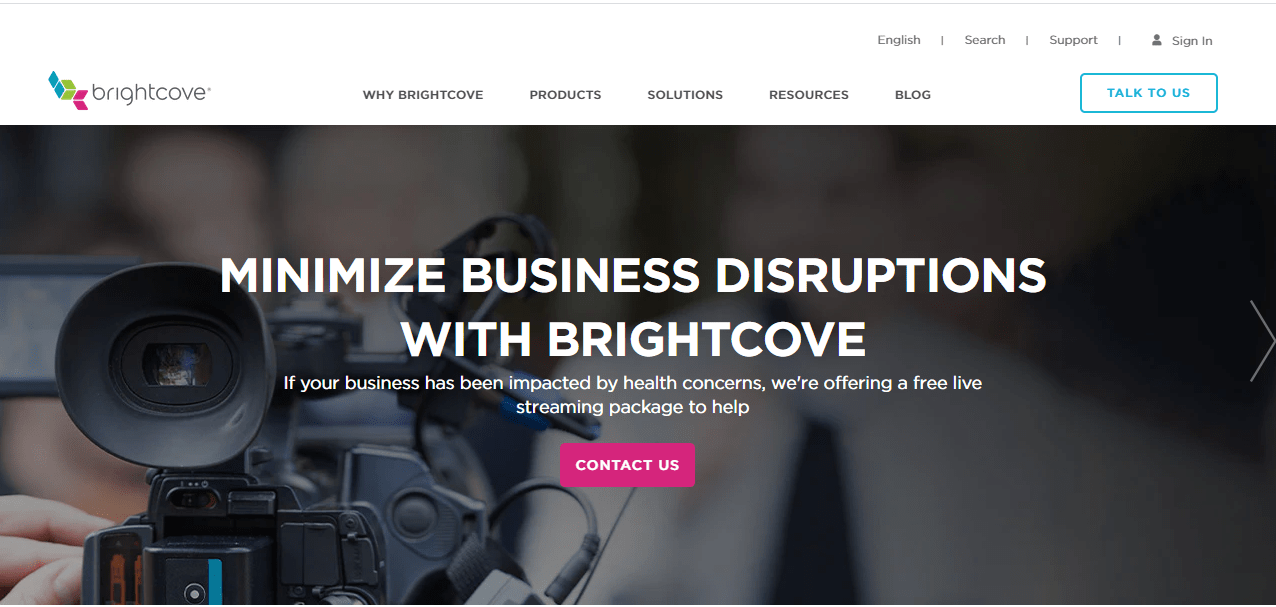 Streamhash:
Streamhash enables you to set your own on the demand video platform. Streamhash app is done quickly with excellent quality with budget-friendly investment. This software back end structure built-in features allow you to kick-start your projects easily. You will get the complete source code and with advanced technology stacks at a time of subscription. It offers the best White label Video on Demand services.
Ooyala:
Ooyala video on demand platform is disrupting the media scene by delivering VOD content to various types of devices. For many businesses, it is a good revenue model, no longer reliant on viewership rates. This powerful video platform can deliver video management tools that deliver accurate video consumption, content delivery, and viewership analytics. Video Publishing, Live Streaming, and video monetization are the highlighted features of the Ooyala platform.
Vimeo:
Vimeo is a video hosting platform for creators and brands. In addition to hosting videos, it offers an OTT streaming, VOD, live streaming, CMS system, video customization options on its platform. Vimeo supports white-label video subscription and content delivery services. Vimeo offers end to end encryption codes for providing high security.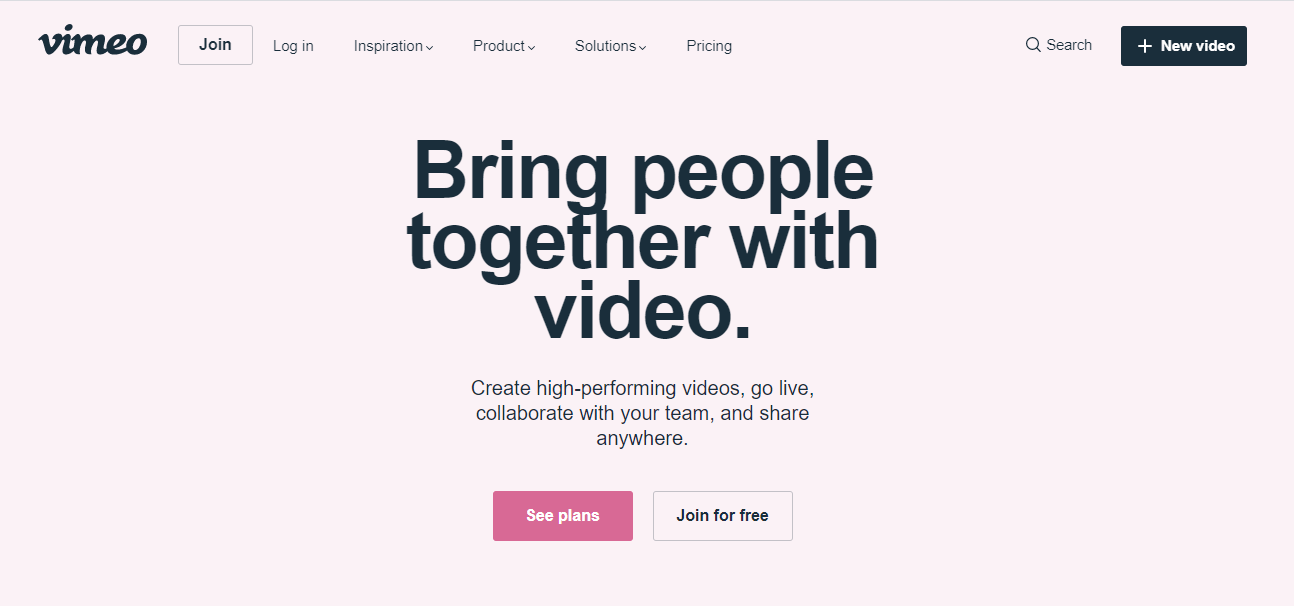 Uscreen.tv:
Uscreen is an all-in-one video hosting platform that enables the content creators to distribute their video profitably and high security. The powerful SaaS solution provides video creators full control of video distribution and video monetization. It allows for selling their single videos with subscription plans instead of a revenue share model. It offers live streaming and video-on-demand services to build your own white-label streaming.
Vplayed:
Vplayed is a high-level business VOD solution. Video Content Management, Fully Customizable, Reliable Video Hosting, Exhaustive Access Control, and Video Monetization for SVOD, TVOD, AVOD are the best features of Vplayed service provider. It is entirely Video on demand and customizable platform. It supports AWS and Akamai server, live streaming capabilities, inbuilt video analytics, and reliable video hosting are some major benefits of Vplayed.
Contus Vplay:
Contus Vplay is an ideal solution for video on demand users like video creators, publishers, broadcaster, and independent businesses who want to stream their video globally. Multiple Video hosting, Monetization, and management services, 100% customization solution are the best features of Contus Vplay. The small and medium scale business can create and live streaming their videos with this white label VOD platform.
Vidizmo:
Vidizmo is all in one VOD, which offers innovative On-demand HD streaming solutions to the businesses. It also provides powerful AI and effective video solutions to entrepreneurs and companies. Integration with API & widgets, multiple device compatibility, and advanced analytical tools are some of the significant benefits of Vidizmo.
Mangomolo:
Mangomolo offers a fantastic video content delivery network starting from the content creation to delivering across multiple devices. It is built to fully measure the video-on-demand platform that can collaborate with the website using video content, smart tv apps, mobile app. It provides device-independent streaming, YouTube integration, on-demand cloud video editing, and real-time viewership analytics are the best features of Mangomolo service provider.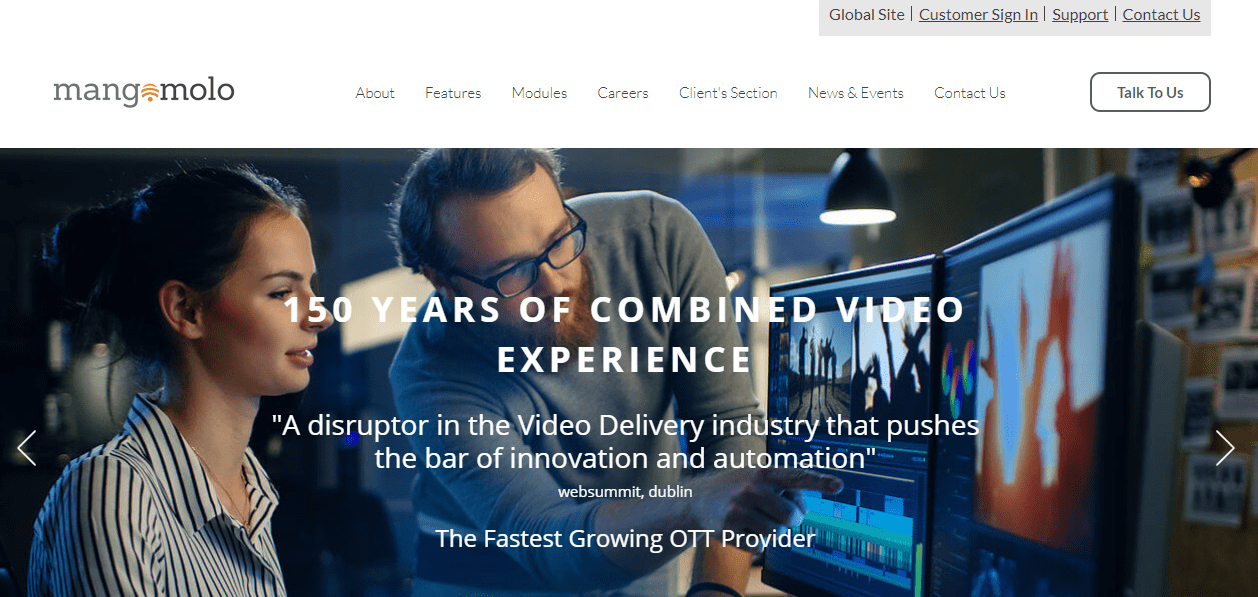 Digivive:
Digivive is one of the Leading OTT streaming and VOD platform for content creators and publishers to launch their own video-on-demand services at reasonable prices.
It is one of the best technology providers that can offer live streaming services, white label OTT platforms, and providing world-class multimedia streaming on various devices. One of the largest and Live TV mobile TV service providers.
Webnexs:
Webnexs is one of the best OTT and video-on-demand platform providers that offer reliable packages to video creators and publishers. It is a global platform for broadcasters, artists, and media entrepreneurs. You can launch your own video streaming service with Webnexs services. Webnexs doesn't require more technical knowledge it offers easy to use interface. The robust CMS to control everything from a single admin panel. It also provides multiple monetization channels and gateways.
Advantages of White Label Video On Demand Platforms:
White label video-on-demand platforms are a great way to make your business stand out from the competition
They allow you to sell videos that are branded with your company's name and logo
You can also create custom channels for customers who want more of a specific type of content (e.g., cooking, technology)
It's easy to upload videos, edit them, and update any information about them
The platform is scalable- it grows as your business does
White label video-on-demand platforms are scalable and can be customized to your needs
They offer high quality, HD content that is tailored to the needs of your target audience
These systems provide an easy way for you to make money by charging a subscription fee or offering ads
You have full control over how the platform operates and what content is available
White Label Video On Demand Platforms allow for the creation of a branded video streaming site in an easy and cost-effective manner
The platform is compatible with all devices, including iOS, Android, PC, and Mac
It has a clean interface that allows users to find content easily
It also includes features like social media integration and live chat capabilities
White label video-on-demand platforms allow for an all-in-one solution
This can save you time and money in the long run
You don't have to worry about hiring a designer or developer, as there are many themes and templates available to customize your site with ease
These platforms make it easy to upload content from various sources like YouTube, Vimeo, Facebook, etc., which saves you time because you're not creating everything yourself
White Label VOD platforms are a cost-effective solution for businesses and organizations that want to provide their own branded video content
You can create your brand, design the layout of the platform, and customize everything from videos to navigation
It's easy to use: you don't need any programming knowledge or IT skills
There is no software installation required – just log in with your email address and password
White label video-on-demand platforms are customizable so that you can get your branding on the platform
You have complete control over content and pricing
The system is scalable to fit any size business or budget
It's a great way to reach more customers without having to invest in costly marketing campaigns
White label video-on-demand platforms are more cost-effective than building your own platform from scratch
They allow for scalability, which means that they can grow with you as your business grows
The development process is faster and easier because the platform is already built
You don't have to worry about hosting costs or scaling up server capacity when traffic increases
You don't have to worry about the video quality
There is no need to install and maintain your own servers
You can offer live streaming for an additional fee
Your customers will always see the most current version of your videos
You don't have to worry about adding new features or upgrading software
Your customers can watch your videos on any device they want
You don't have to worry about hosting the videos yourself
White label video platforms are cheaper than other options so that you can save money and time
White label video-on-demand platforms are a cost-effective way to provide your customers with an easy and convenient viewing experience
You don't have to worry about the hassle of setting up servers, storage space, or bandwidth for hosting videos
These platforms also offer you the chance to customize your own platform by selecting from a wide range of features that suit your needs
Disadvantages of White Label Video On Demand Platforms:
White label platforms don't allow for customization
The content on white label platforms is often not as engaging, which can lead to lower conversion rates
Lack of customer service means that if you have a problem with your account, the company won't be able to help you
White label platforms are limited in features
You have to pay a monthly fee for the platform, which is not included in your video hosting costs
Your videos may be difficult to find on search engines due to poor optimization of the site's URL and metadata
-Exclusivity: White label video-on-demand platforms are only available to the owners of a particular brand.
-Lack of customization: The platform is limited in that it does not offer any personalization options for customers, such as changing colors or fonts.
-No integration with other software: This can make things difficult when trying to use the white label video on demand platform alongside other services like email marketing and customer service.
White label platforms are more expensive than self-hosting
You may not be able to customize the platform as much as you want
You may need an IT professional to help set up and maintain the white-label platform
Most white-label platforms are not as well-known or respected in the industry
Some content may be censored, so you may have to do your own research on what is appropriate for your audience
You will need to pay an upfront fee and monthly fees depending on how many viewers you want access to
Your potential customers can't buy directly from the platform; they'll need to purchase through another website like Amazon
If you have a smaller budget, it may be difficult to get your videos seen
You are limited in the number of video formats that can be uploaded to the platform
The customer base is more likely to favor big-name brands than small businesses
There are fewer features available compared to other streaming services
You have no control over the content on your platform
Your video quality is limited by what you can afford, not by what customers want
You're not 100% in control of your brand
The quality of the videos is often lower than you might want for your company
Pricing is higher than some other platforms
White label video-on-demand platforms are not as well known to consumers
Limited customer service options
Not all white-label video-on-demand platforms have the same features
Less control over your content
More expensive than a self-hosted site
No customer service or support
Limited customization options
White Label Video On Demand Platform Checklist:
Set up your company's branding
Research and identify the best white label video on demand platform for you
Determine which features are most important to you
Compare pricing plans and determine what is in your budget
Sign up with a provider of choice, then customize the site per your liking
Have a clear and concise name for the platform
Find an appropriate domain name to use for your site
Create a logo
Design a website that is aesthetically pleasing, easy to navigate, and provides customers with all of the information they need about your company and its services
Develop an online presence on social media platforms like Facebook, Twitter, Instagram, etc., so you can interact with potential clients in real-time and keep up with what they are saying about you or your products/services
Hire employees who have skills in video production (especially videographers), marketing strategy, public relations management, customer service skills (particularly those who speak multiple languages), etc., to help grow your business
Register the company name and domain name
Hire a lawyer to draft up an agreement for the business
Find office space that can be used as your headquarters, with access to power, wifi, and phone lines
Purchase all necessary equipment for video production (cameras, microphones)
White Label Video On Demand Platform Trends:
The industry is experiencing a shift from linear TV to on-demand video
Video content will be increasingly personalized and tailored for the individual viewer
Content production will move away from traditional media companies towards independent creators, who are able to reach viewers with greater ease
White label platforms offer an easy way for brands to launch their own video subscription service without having to build it in-house
The number of video on demand platforms has grown to over 1,000 in the past year
Online streaming is expected to be one of the fastest-growing media markets by 2020
In 2018, it was found that 42% of people watch videos on their phones, and 31% watch them online
White label video-on-demand platforms are popular because they offer businesses a way to provide content without having to invest in building an infrastructure for themselves
There has been a significant rise in video content consumption and traffic
Video-on-demand platforms have come to dominate the digital landscape
The growth of these platforms is largely due to the increased availability of bandwidth, improvements in streaming technology, and increasing mobile usage rates
These trends are expected to continue into 2022
White Label Video On Demand Platforms are an excellent way for businesses to compete in the digital age
With over 1 billion hours of video being watched on YouTube every day, it's never been more important to have video content that you can stream anywhere and anytime
Businesses need to be able to provide an engaging experience as consumers demand high-quality videos with higher resolutions and faster downloads
Conclusion:
Most of the brand's businessmen strategy is to launch their own white-label streaming serveries with the collaborations with the best video-on-demand services providers. These OTT platforms provide quality services to build your own VOD streaming. The above is the ultimate VOD platform for streaming solutions. Make use of this valuable information if you re in search of White label Video on Demand platforms.