With the estimation of over 3.6 billion people using social media Globally, every business needs to be on Social Media. Social Media has become a valuable video marketing tool, whereas most marketers make few mistakes, such as publishing their marketing content without monetization. Video Monetization strengthens the value behind their content and boosts audience, and capture leads based on Monetization strategies. Social Video Monetization generates huge revenue from social media promotions. Here is the list of video content monetization techniques on Social Media Platforms to earn money.
Tips to Monetize Video Content on Social Media Platforms
Sponsorships:
Search for the right product placements and sponsorships
Sell Online Courses:
Try to create and Sell the Online Course for better results.
Social Network:
Choosing the right social media network
Affiliate Links:
Take advantage of the Affiliate Links & Sponsorships to Monetize Your Video Content.
Email Lists:
Start building an excellent email list from the social media channel immediately.
Product Reviews:
Create the product review videos so that your loyal followers trust the reviews to make a buying decision.
Sell Products on Facebook:
Sell your products directly with the help of Facebook shops. Direct sales generate a good ROI.
Run ads:
Run video ads on social media such as Facebook ads, Instagram ads.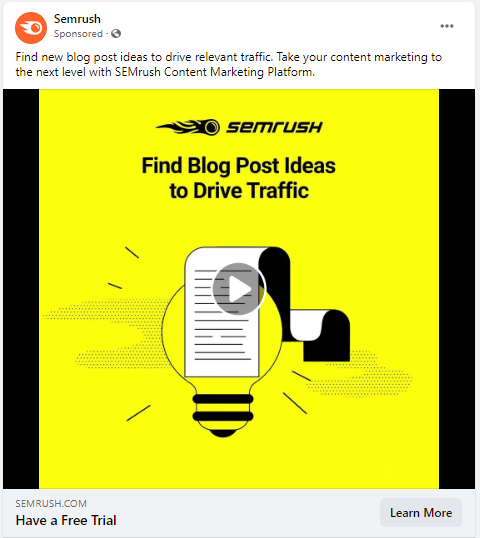 Content Strategy:
Come up with an excellent content strategy to create and promote on social media.
Decide what you want:
Know your business goals and decide which one you would like to target.
Add Video Marketing:
Do video marketing promotions on social media platforms.
Lead Generation:
Follow the social media lead generation strategies for your marketing videos.
Advertise affiliate products:
Make sure to collaborate with the affiliate and advertise their product videos on social media pages.
Product Reviews:
Try to reviews the other competitors' products positively so that you may gain good brand followers.
From Freemium to Premium:
Advertise your video for free on social media networks, similarly take advantage of the paid social media promotions.
Use Chatbots:
Use the Chatbots to easily searchable on search results.
Events:
Take advantage of the social media to live streaming platforms for event streaming.
Validate Business:
Use social media analytics to validate your business, if youridea worked well or not.
Monetize your Profiles:
Create business profiles on crowdfunding platforms and optimize them to better rank on search engines.
Merchandise:
Allow the audience to contact the brands via social media channels directly.
Leverage Polls features:
Make sure to leverage the poll features to identify the audience pulse about brands.
Embrace testimonials:
Take advantage of the testimonials and create a fair testimonial video share on social media as social proof.
Creative Video Content:
Produce dedicated creative video content by dividing it into small chunks to create a series of videos.
Haul Inclusion:
Reveal Products and their uses via Haul Inclusion which is famous for Instagram.
Influencer marketing:
Collaborate with the top influencers to promote your products and offer a webinar, Q&A sessions with them.
Define Niche Market:
Try to define your idea and craft to your niche market.
Create Business Profiles:
Get ready with the social media business profiles to win your business.
Answer FAQ:
Answer your audience queries and leverage the instructional videos for better understanding.
Social Media Stores:
Put your store in front, and center on social media take advantage of the Facebook Business and Instagram business profiles.
Monetization Strategy:
Come up with a good video content monetization strategy.
Create your community:
Build an extended social media community using various social media channels.
Ad Revenue Programs:
Start with the social video Ad Revenue Programs.
Show Premium Content:
Offer behind the science footage exclusively for the target audience behind paywalls.
Join an Affiliate Program:
Try to join affiliate programs to generate more revenue.
Pre-Roll and Mid-Roll Ads:
Mention your Products by categorizing the Pre-Roll and Mid-Roll ad segments.
Compelling Video Content:
Follow the new standards on video creation and embrace that content on social media.
Instructional/educational videos:
Create excellent instructional or educational videos to explain your products and services to enhance your brand visibility.
Conclusion:
Social media offers businesses an excellent opportunity to connect directly with their target audience. Every marketer's dream is to convert those followers into customers with some serious video marketing strategies. Like other marketing ways, businesses need to monetize their video content to social media networks to generate huge revenue. There are numerous ways to monetize your social video for social media platforms. Still, the only thing is you need to utilize effective methods to the audience to generate the vanity metrics.